Fall is just around the corner, and there's nothing better than comforting fall foods to celebrate the season. Our all new free eCookbook 25 Stupidly Easy Recipes for Fall is full of delicious fall dinner recipes, easy side dish recipes, apple dessert recipes, and simple pumpkin desserts. We know fall is a busy time of year for everyone, so we've included the easiest (and best tasting) recipes to whip together for dinner.
If you plan on entertaining for the holidays, any of these easy recipes for fall would go great on a holiday table. Or, if you're like me and mark the calendar for apple and pumpkin season, you won't want to miss these fall dessert recipes. Some of them are old family favorites, some are fun new recipes, and all are unforgettable.
Here's a sneak peek at what you'll find inside. Download your free copy of 25 Stupidly Easy Recipes for Fall today!
25 Stupidly Easy Recipes for Fall free eCookbook
Fall Dinner Recipes
Easy recipes for Fall dinners are great because they're warm and comforting. Once the weather turns chilly, you'll finally be ready to cozy up with piping hot soup or cheesy casseroles. These fall dinner recipes are super easy to make, and most of them can be made ahead! If you need a quick weeknight dinner, turn to these simple dishes. From the World's Easiest Chicken Pot Pie, to Fast Flavorful Homemade Chili, there's something in this list for everyone. Plus, if you have Thanksgiving leftovers, this eCookbook will show you what to do with them!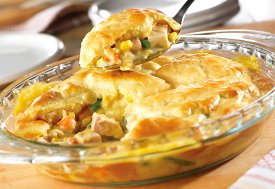 Easy Side Dish Recipes
If you've ever been at a loss for what to make to accompany your meal, these easy side dish recipes will solve all your problems. Some of them are so good, they practically steal the show on the dinner table. Summer is finally over, which means it's time to ditch the cold deli salads and gear up for cheesy, hot side dish casseroles. Our recipes for fall side dishes include potato casseroles, Make-At-Home Texas Roadhouse Rolls, and much more.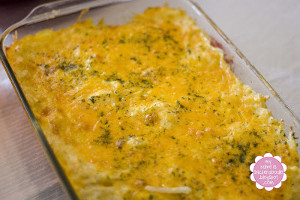 Apple Dessert Recipes
Nothing tastes like fall more than recipes with apples and cinnamon. We couldn't have a list of recipes for fall without throwing in a bunch of delicious apple desserts! Included are recipes for apple cake, apple fritters, and an apple pie that bakes perfectly every time. These recipes are so easy to make that you'll want to keep them on file to make all year round.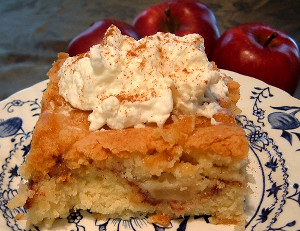 Simple Pumpkin Desserts
If you're someone who would be perfectly fine bypassing apple season and diving right into pumpkin season, you're in luck! These simple pumpkin desserts will be your new favorite go-to recipes. Baking with pumpkin is great because whatever your making always turns out wonderfully moist and full of flavor! Try a classic Crustless Pumpkin Pie, or make Pumpkin Spice S'mores Cracker Candy to hand out to friends. Whichever one you choose, you're sure to love it.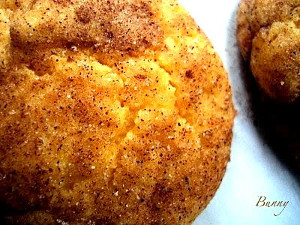 Fall is a beautiful season for so many reasons, and these recipes for fall make it even better. Print out 25 Stupidly Easy Recipes for Fall today so you can keep coming back to it every year! Don't let the name fool you, although these recipes are fall-themed, they can be enjoyed any time of year. Once you get a taste, you won't want to restrict them to one season.
If you had to choose: pumpkin or apple? Tell us in the comments below!
Latest posts by RecipeLion
(see all)