Fall is on its way and we're excited at AllFreeSlowCookerRecipes.com, because we can show you some of our latest fall comfort foods to try this season! When the weather gets chilly, we all just want cold weather comfort food recipes that will warm us up! We've got some classic comfort food recipes to offer as suggestions.
Among easy slow cooker recipes on our site, slow cooker stew recipes are some of the best easy fall recipes to try! They're simple to make because they serve as one-pot dinners during the hectic fall season, and they're satisfying and warming.
We've got a brand new collection of the 12 Best Slow Cooker Beef Stew Recipes that's packed with delicious slow cooker stew recipes.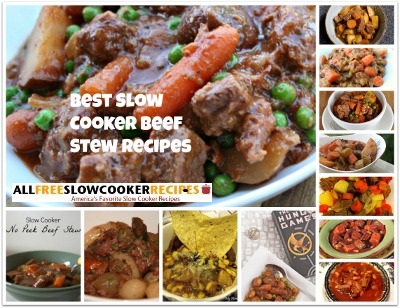 Many of our slow cooker stew recipes cook all day, which makes them super handy to prepare when you've got a busy schedule. Unlike stove-top cooking, slow cooking requires little supervision! Thus, you can prep your slow cooker stew recipe in the morning and then go about your day. When you return in the evening, you'll have a piping hot stew waiting for you.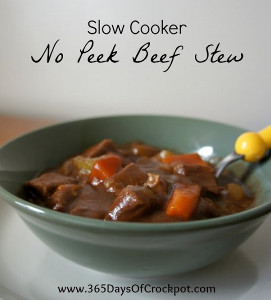 This recipe for Slow Cooker No Peek Beef Stew is an all-day slow cooker stew recipe that's perfect for a busy day. This slow cooker stew is packed wtih beef, carrots, potatoes, onion, and more. You can prep it in the morning, and then let it cook for eight hours on LOW. This recipes yields six servings, so you can eat it for two nights if you've got a small family.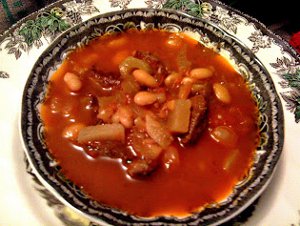 We also know our readers love cowboy recipes, and this Cowboy Steak and Bean Stew will be no exception! This eight-hour stew recipe includes potatoes, beef, beans, stewed tomatoes, and more. It's a hearty dish that your family will love.
To get more slow cooker beef stew recipes, check out our full collection, 12 Best Slow Cooker Beef Stew Recipes.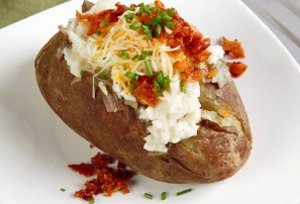 When discussing fall comfort food recipes, you can't leave out potatoes! There are hundreds of ways to cook with potatoes, and we've got 17 suggestions, in our latest collection, 17 Savory Slow Cooker Potato Recipes. In this collection, you'll find slow cooker potato soups, slow cooker baked potatoes, slow cooker potato casseroles, slow cooker sweet potatoes, and more.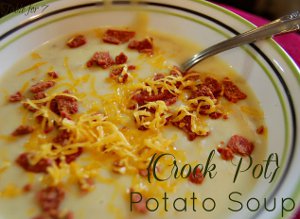 Our readers love potato soup–and it's so easy to make using your slow cooker! This recipe for Easy Creamy Potato Soup cooks all day, and is only made with five, simple ingredients. Top this soup with your favorite potato toppings, such as cheese and bacon.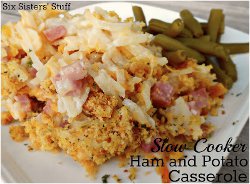 In our collection of slow cooker potato recipes, you'll find tasty options for slow cooker main dishes, including this recipe for Slow Cooker Ham and Potato Casserole. Whether you're trying to make use of leftover ham or just want a quick and easy meal, this slow cooker casserole recipe is a great option. It's packed with hash browns, sour cream, cream soup, ham, cheese, and more. This savory casserole won't disappoint.
For more slow cooker potato recipes, check out our collection of 17 Savory Slow Cooker Potato Recipes.
What's your favorite fall comfort food?
Latest posts by AllFreeSlowCookerRecipes
(see all)