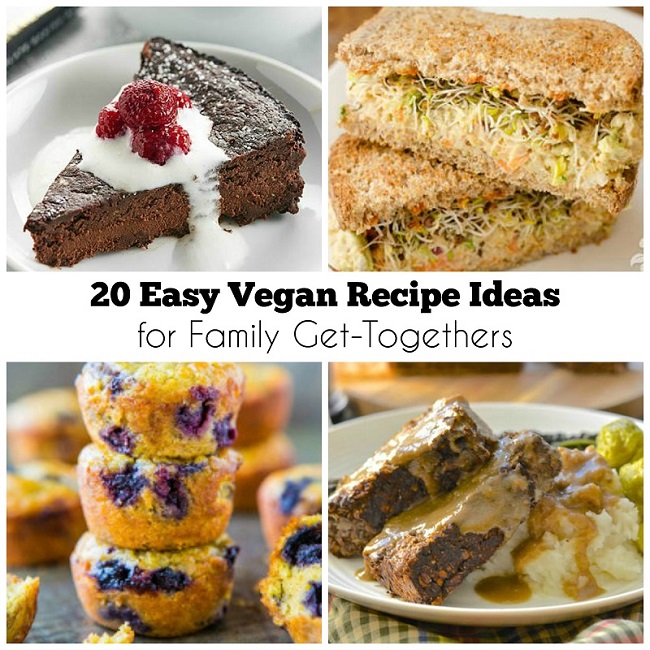 One of the best things about spending time with family is sharing a meal together. Like most of us, you probably have at least one or two loved ones with special dietary needs. If you've got a vegan or vegetarian coming to dinner, don't panic! It may seem a little strange or intimidating, but creating delicious food for veggie lovers is much easier than you think, and it gives you an opportunity to experiment and try new things. Who knows? Check out these easy vegan recipes, and you might just find a new favorite.
Last year, I was dreading my first Thanksgiving after making the transition to a vegan diet. I think my family was a little confused too about what they could serve that I would be able to eat. With a little research and practice though, I found crowd-pleasing dishes like this super creamy green bean casserole that everyone raved about. Creating easy vegan recipes that taste like the real thing might seem like an overwhelming challenge, but it can be very simple and it's almost always delicious! In fact, everyone loved my green bean casserole so much, it's now my job to bring it to our Thanksgiving get-together every year, and a new tradition has begun.
In addition to helping to bring families together, vegan cuisine is also often healthier for you and can easily be made gluten free. So, you can whip up something that everyone, no matter their diet, can enjoy together. Check out these 20 delicious and easy vegan recipes to feed your omnivorous and veggie-loving loved ones alike.
*Tip: Serve these delicious dishes to ALL your friends and family, and enjoy the look of surprise on their faces when you tell them it's vegan!
Breakfast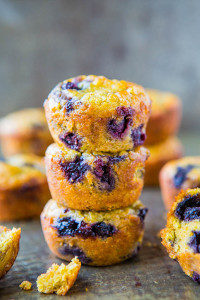 When family is visiting overnight, everyone is sure to be peckish in the am hours. Try one (or both) of these delicious vegan versions of traditional breakfast recipes and blow your health-conscious guests away.
Vegan Hashbrown Casserole
Vegan Blueberry Muffins
Vegan Breakfast Sandwich
Savory Breakfast Biscuits
Vegan Gluten Free Waffles
Lunch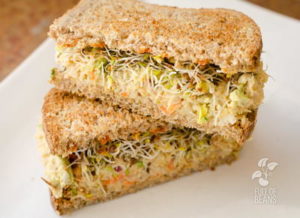 For lunch, try the old classic soup and sandwich combo, the vegan way! Did you know vegans can enjoy "cheese" too? Try this delicious "cheesy" broccoli soup and learn how to make a yummy and healthier cheese substitute. And let's also not forget about the mighty chickpea! It works great as a tasty, protein-rich substitute for tuna salad.
"Cheesy" Broccoli Soup
Better-Than-Tuna Chickpea Salad
Vegan Cauliflower Buffalo Wings
Vegan Butternut Squash Mac and Cheese
Homemade Vegan Pizza Pocket
Dinner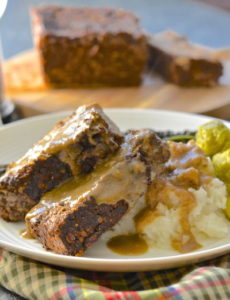 When it comes to dinner recipes, there are plenty of traditional, tried-and-true dishes that can easily be veganized. These new takes on old favorites may end up being even more popular than the originals.
Vegan Meatloaf with Gravy
Old-Fashioned Lentil Shepherd's Pie
Vegan Lentil Burger
Portabello "Steak" Strips
Three Bean and Vegetable Chilli
Dessert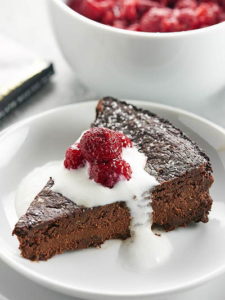 Your loved ones with special diets can enjoy tasty desserts, with just a few alterations. Both of these yummy dessert recipes are healthier than the traditional versions, and also happen to be gluten, dairy, and egg free.
Healthier Chocolate Cake
Super Skinny Chocolate Chip Cookies
Vegan Rice Crispy Treats
Simple Vegan Sugar Cookies
Vegan Chocolate Pudding Cake
What's are some of your favorite vegan recipes?
Latest posts by FaveHealthyRecipes
(see all)