It's not very often that you can walk into a grocery store and feel like you never want to leave. While the typical grocery shopping experience these days is all about get in and get out, at Eataly, you're encouraged to stay a while. Located in the heart of Chicago, Eataly is a gourmet grocery store meets restaurant. It has everything you could possibly want during your shopping experience and more.
After an exciting tour of the store, which opened its doors in December, the editors of AllFreeCasseroleRecipes and TheBestDessertRecipes have compiled a convincing list of why you should visit Eataly.
14 Reasons Why You Need to Visit this Grocery Store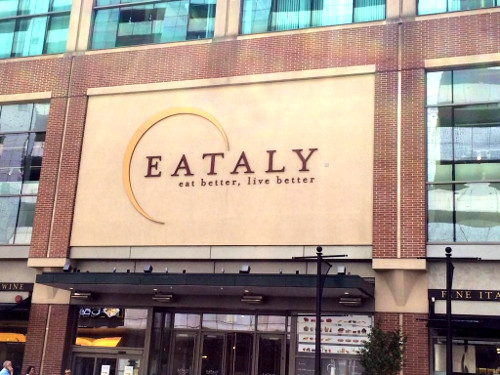 1. Eataly strives to recreate the atmosphere of an Italian market. Its open concept layout allows you to shop while enjoying a unique dining experience, should you be so tempted by the many eateries located throughout the store. And you WILL be tempted. Thought you weren't hungry before you walked in? Think again. There are 23 different places to eat. Yes, 23.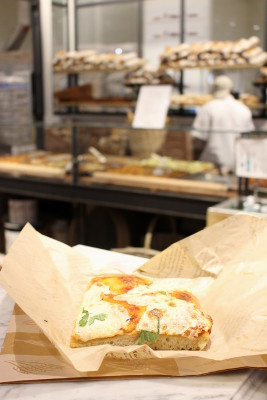 2. Employees are experts in their field. Unlike your local grocery store where the 16-year-old cashier doubles as the guy behind the meat counter, Eataly ensures that their employees know what they're talking about. The staff even takes special cooking classes! If you have a question about how to cook a steak, for example, they'll tell you exactly how to do it. Want to know what wine would best pair with your steak? They'll help you with that, too.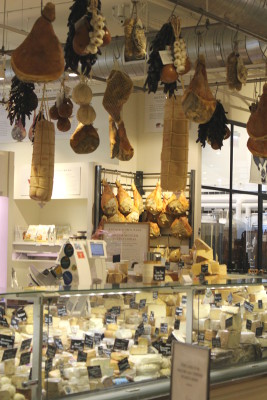 3. They will do the hard stuff for you and eliminate unnecessary or difficult food prep. Go to the produce section (lovingly called the vegetable butcher) and you'll find tons of fresh vegetables. The vegetable butcher will cut your veggies for you so that they're recipe-ready. Similarly, at the fish counter, they will fillet any fish that you want and they can teach you how to do it, too.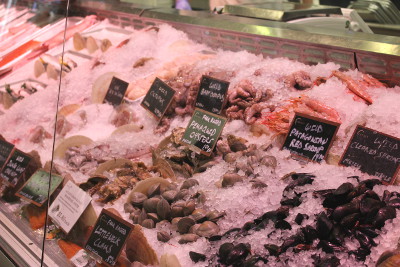 4. Unlike other stores and restaurants, Eataly is all about transparency. They want you to know the who, what, when, and where of how your food is made. It's both interesting and comforting to see how your bread is made in the bakery or how the fresh mozzarella is prepared.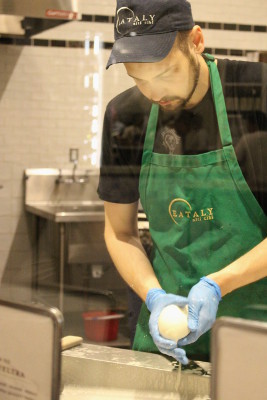 5. It's a great place to hangout. Whether it's for a family dinner or drinks with friends, it's fun to do it here. Our favorite spot is The Piazza, where four food places are housed. The Piazza is like the square of an Italian city. It's the hub of the store where people can get authentic Italian food for a quick lunch or a snack while shopping.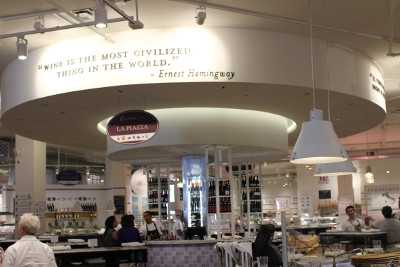 6. There's a microbrewery on location. Three proprietary beers are brewed in-store, so you know that their beer is good. The fact that they are developed by expert Italian brewmasters also helps. Enjoy your beer in the adjacent bar or bring it home with you.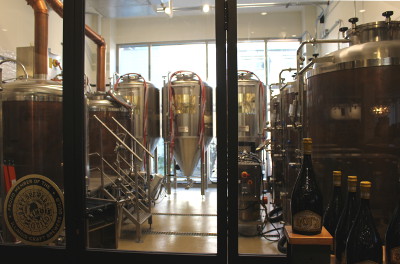 7. If beer isn't your thing, there's also a wine bar where wines free from chemicals and pesticides are served. Since the wine is organic and natural, you could even talk yourself into another glass. It's healthy…ish.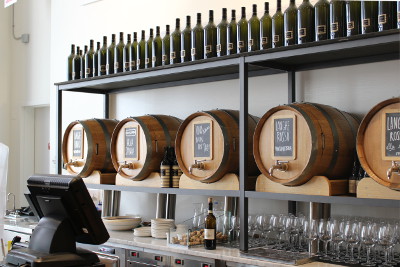 8. There's a Nutella bar. A bar devoted to Nutella. Enough said. Well, just because we're sure you're dying for more, this one-of-a-kind bar is home to the beloved chocolate hazelnut spread in a variety of sweet treats, made right in front of you. This Nutella bar was the first of its kind in the United States.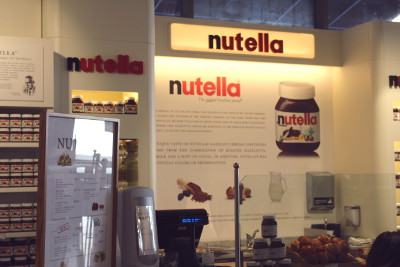 9. They have handmade pasta. Whether you're craving a basic spaghetti or want something more special like squid ink tagliatelle, they make it. This isn't the boxed variety you're accustomed to – you can taste the difference that fresh pasta makes.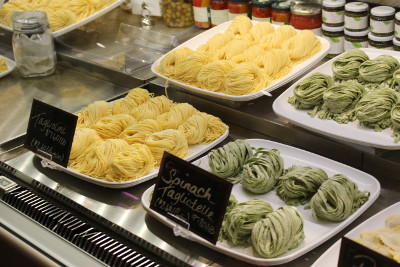 10. Gluten-free options are sort of their thing when it comes to sweets. The dessert counter boasts tons of gluten-free desserts that everyone can enjoy. While their sweet treats aren't healthy per se, you can feel good about eating badly because there are no processed ingredients.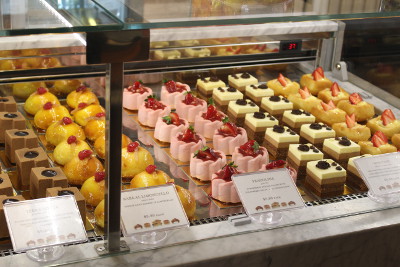 11. They offer cooking classes so that you can learn to cook like they do in Italy. Fun fact: Even though we associate garlic with Italian food, it is not frequently used in authentic dishes. That was something us Americans did to Italian food when we tried to make it and it didn't taste as good. At Eataly, you'll learn that the best food is simple and relies on fresh ingredients to get its flavor.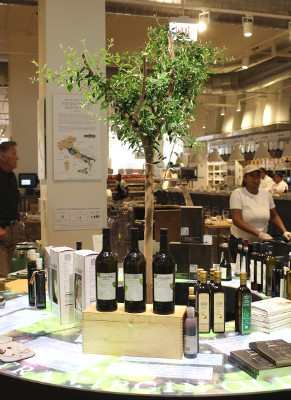 12. You'll learn something new every day, just by shopping there. Eataly prides itself on being a comprehensive learning experience. Dozens of signs are posted around the store to help you make informed decisions about your food. Don't know what makes a fish fresh? Don't sweat it – there's a sign for that.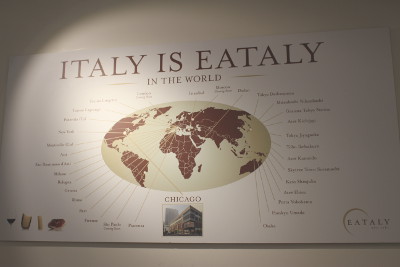 13. They care about where your food comes from and where unused food goes. Each restaurant in Eataly uses the products that are sold there. That mozzarella you're eating on top of your pasta? Made right in the store. They're also very conscious about not wasting food. So much so that if something didn't sell earlier in the day at, say, the butcher's, they will prepare it at one of the restaurants as a special that night. Any surplus products are donated to charity.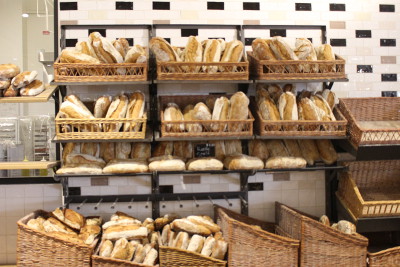 14. It's not just us who think Eataly is the place to be. Renowned chef, Mario Batali, thinks it's cool enough to have a restaurant connected to it. That's gotta mean something good, right? Baffo (mustache in Italian) feels high-end, but intimate and playful – good for a date, but also just a casual get-together.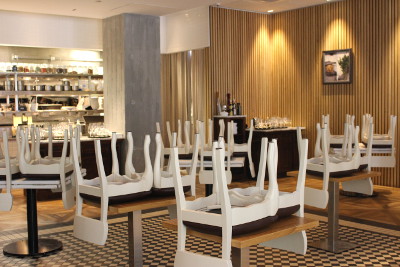 Above all, the reason we love Eataly is because you feel right at home being there – something that no other grocery store has been able to achieve.
What excites you the most about Eataly?
Latest posts by AllFreeCasseroleRecipes
(see all)