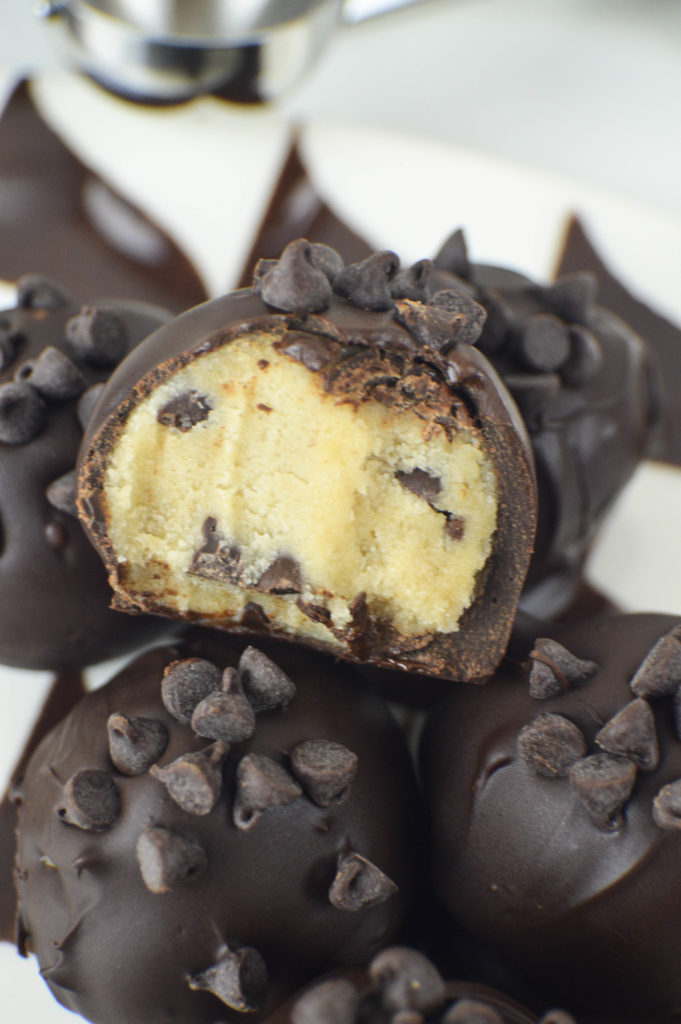 These eggless cookie dough truffles are super easy to whip up (just like making cookies, minus baking!) and they're delicious for any occasion, even just a Tuesday night. Sometimes I just make eggless cookie dough and put in the fridge so I can eat with a spoon whenever I want…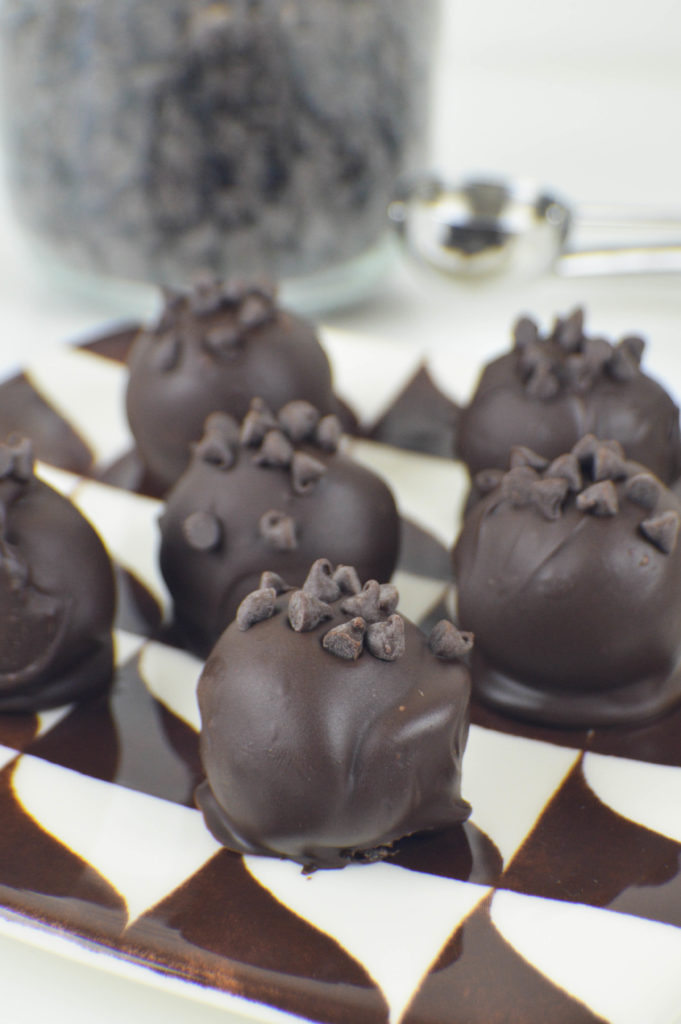 The recipe yields about 15 truffles, depending on how large you roll the dough. In this recipe, there's no need to stress about separating dry ingredients or carefully measuring ingredients because you wont' be baking it.
Ingredients:
1/2 cup butter, soft
1/2 cup brown sugar
1/4 cup sugar
1 cup flour
1 tsp vanilla
1 tbs milk
Pinch of nutmeg
1/4 tsp salt
1/2 cup mini chocolate chips
Semi-sweet baking chocolate (for dipping)
With your mixer fitted with a paddle attachment, beat together the butter and sugars until well combined. Then mix in the vanilla. Slowly mix in the dry ingredients until it forms a dough. Mix in the milk a little bit at a time, and you'll quickly see the dough moisten.
It should look just like the dough you're used to seeing (and eating for that matter). With a spoon or spatula, fold in the mini chocolate chips (I highly recommend mini chocolate chips because of the size of the dough pieces in the fudge).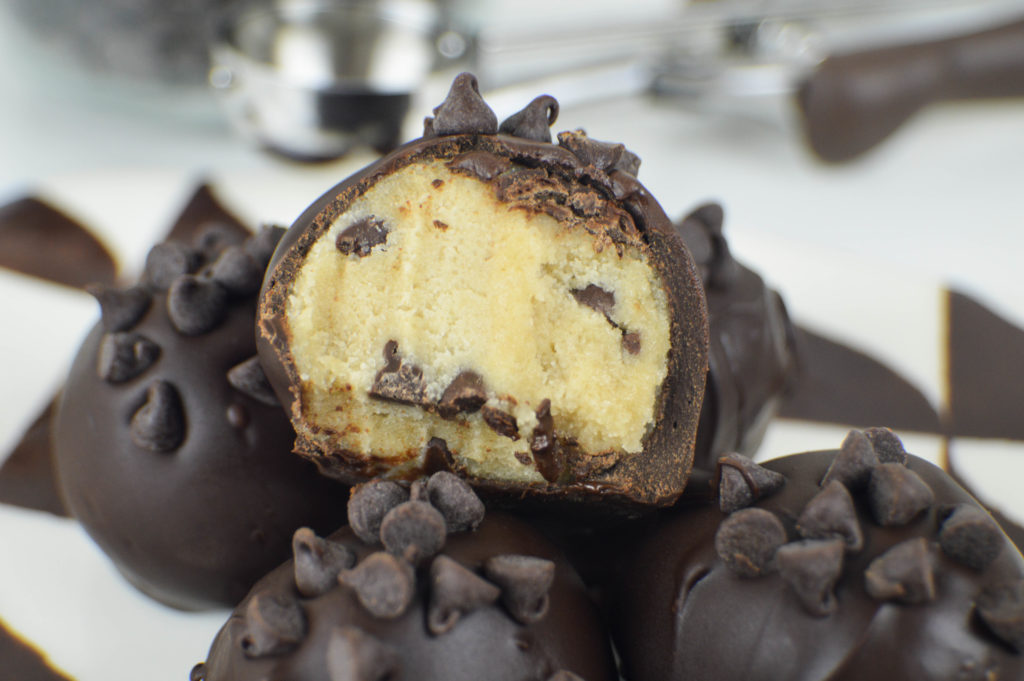 Roll the dough into balls and refrigerate to harden for about 30 minutes. Melt the chocolate until smooth, and add a little vegetable oil if needed to thin it out. Dip each cookie dough ball into the chocolate and set on a piece of parchment. Sprinkle with more chocolate chips if desired and move to the fridge for the chocolate to harden.
Keep refrigerated and store in an airtight container. They are SO delicious as a quick dessert, and I even used them to top a cake!
What is your favorite egg-less dessert to make? Let us know below in the comments!
Latest posts by Holly Wade
(see all)