Sure, the parades, the pinching, and the Irish-for-a-Day attitude are fun and all, but can we talk about the real excitement of St. Patrick's Day (March 17)? THE FOOD. Irish food reminds us what St. Patrick's Day is all about—celebrating Irish culture in a country where it was once okay to hang up a sign that said "Irish Need Not Apply" in businesses' windows.
Paddy Lusk, food editor, said, "The Irish always burn their food, according to my mother! We love our potatoes and our beer. I'm not a huge corned beef and cabbage person personally, but it's kind of a St. Patrick's Day staple meal." With a name like Paddy, you can trust her assessment.
Are you hankerin' to make some easy dinner recipes in celebration of all things Irish? (Make sure you try a homemade Shamrock Shake, too!) We've got a collection of the best corned beef recipes, cabbage recipes, and more to give you a taste of the Emerald Isle.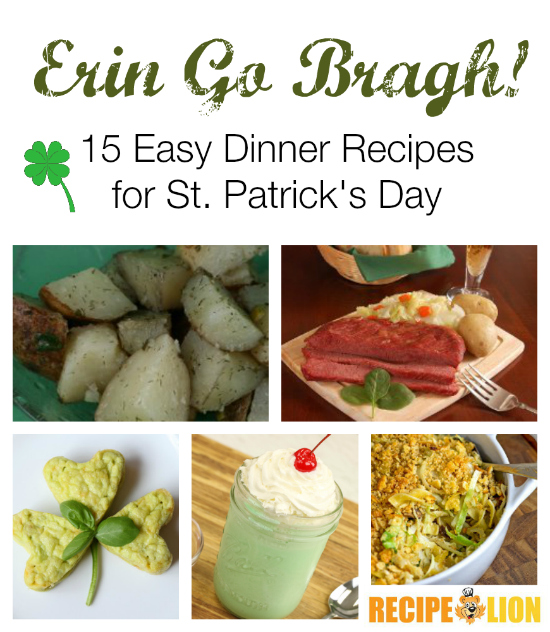 Erin Go Bragh! 15 Easy Dinner Recipes for St. Patrick's Day (and More!)
More St. Patrick's Day Recipes
St. Patrick's Day Sweet and Savory Treats
Plus… see our full collection of St. Patrick's Day Slow Cooker Recipes!
What recipe do you celebrate St. Patrick's Day with? Let us know below in the comments!
Latest posts by RecipeLion
(see all)