I don't know about you, but during the summer I tend to crave fast food like crazy. It's just something about the warm summer air that just makes the smell of fast food even more mouth-watering than usual. I can't walk or drive down the street without being bombarded with heavenly food smells. Luckily, my frugal side always stops me from indulging myself. That's why I'm so happy that homemade fast food recipes exist and that all of the best ones are here on AllFreeCopycatRecipes.com. Seriously. I can make Taco Bell tacos, KFC chicken, and Olive Garden pasta right in my kitchen.
That being said, not all fast food recipes are ideal for summer. I want to be able to enjoy myself outside and not feel weighed down by my last meal. That's just no fun. For instance, if I ate a plateful of Cracker Barrel's Hash Browns Casserole, I would need to wait for way more than an hour before going swimming (and what's summer without swimming?!). It's super tasty but too rich and heavy to eat in the summer. So this morning I decided that I wanted to share a few of my favorite summertime fast food recipes with you to save you from some of my rookie mistakes.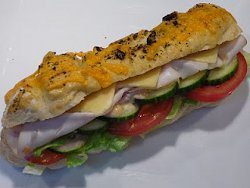 The Best Copycat Subway Sandwiches
For some reason, Subway sandwiches always taste better than regular sandwiches. My guess is that it's because of the bread. This fast food recipe will teach you not only how to make some of the breads, but some sauces as well.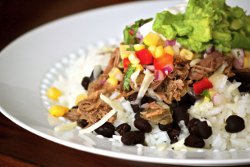 Chipotle Shredded Beef with Corn Salsa
I love how this recipe captures the freshness that Chipotle offers. Because this is one of the healthier fast food recipes that exists, you don't have to even feel guilty about digging in.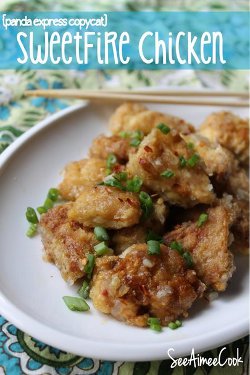 Copycat Panda Express Sweet Fire Chicken
This is one of those fast food recipes that will make your whole kitchen smell amazing. The spicy chicken glaze is the perfect match for a hot summer day.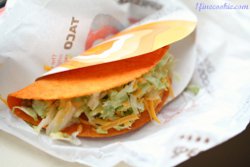 Taco Bell Doritos Locos Tacos
Don't underestimate the power of a homemade DLT. Do note though that this recipe is only for the "Nacho Cheese" DLT and not the "Cool Ranch" flavor (which really should pose much of a problem since the "Nacho Cheese"-flavored DLT is obviously better).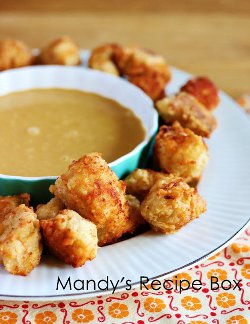 Just-Like Chick-fil-A Chicken Nuggets
These crispy little gems are the perfect summertime finger food. They make for convenient to-go lunches as well as picnic food.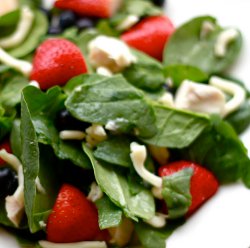 Panera Strawberry Poppyseed Salad
This salad just screams "summer!" Even though it's a pretty intuitive fast food recipe, it's nice to have it around to make sure that you're not missing an important ingredient.
Still not satisfied? Check out these other great summertime fast food recipes:
Portillo's Chopped Salad (My mom's favorite!)
Noodles and Company Pesto Cavatappi
What fast food recipes do you like to make during the summer?
Latest posts by AllFreeCopycatRecipes
(see all)