Our history books are filled to the brim with details of our nation's presidents, but what about their wives—our first ladies?
Now that the presidential race is in full swint, it's got us all thinking about our presidents, past and present. Political preferences aside, first ladies have always affected the tone and added personality to each presidency, so it's difficult to think about a president without also thinking of his partner.
At AllFreeCasseroleRecipes, we've always got food on our minds, so we decided to make a recipe collection all about our first ladies. If you cook your way through our collection, you just might get a history lesson along the way!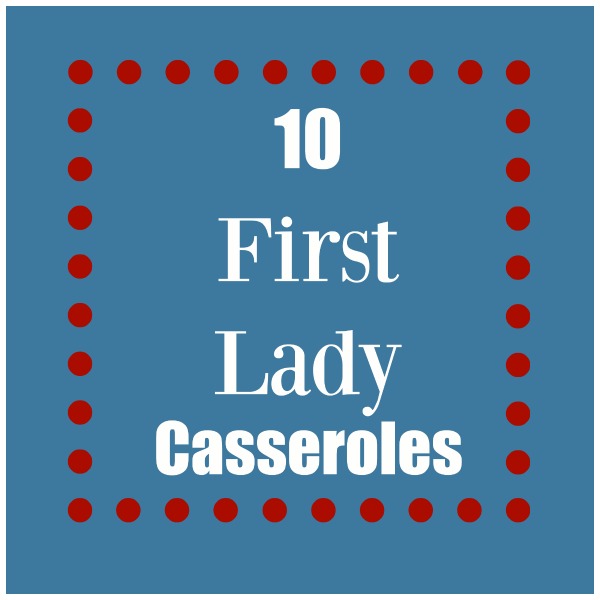 Martha Washington – Kate's Martha Washington Casserole
Martha is perhaps most known for her famed cookbook that was passed down through generations of her family. She supervised the kitchen at Mount Vernon as well as the White House with the help of this special book.
Abigail Adams – Apple Bread Pudding
The Adams family enjoyed humble food, so it's no wonder why they enjoyed bread pudding. Abigail especially enjoyed Indian pudding, a cinnamon spiced pudding with apples that is very similar to our modern day bread pudding.
Dolley Madison – Cranberry Bread Pudding with Champagne Zabaglione Sauce
She enjoyed dessert as much as she loved champagne, and this recipe combines the two! Dolley was also active on the social scene and this dessert is lively just like she was.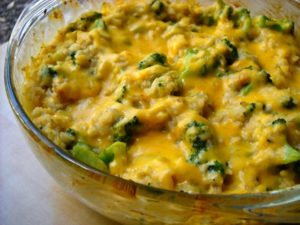 Elizabeth Hamilton – Budget Friendly Broccoli Rice Casserole
Elizabeth was active in several children's charities in New York and also ran an efficient household, so she might've appreciated a budget-friendly recipe like this one.
Martha Jefferson – Grandpa's Favorite Sweet Potato Casserole
Thomas Jefferson was one of the first people to grow sweet potatoes in the U.S. so it is possible that the Jeffersons enjoyed a sweet potato recipe like this one.
Elizabeth Monroe – New York Crumb Cake
Elizabeth came from an established New York family and this cake is a reminder of her life before she became first lady.
Eleanor Roosevelt – Biscuit Egg Casserole
As much as she is revered for her activism, Eleanor was not known for her love of food. However, it was a Saturday night tradition in the Roosevelt household to have scrambled eggs, which she usually made herself.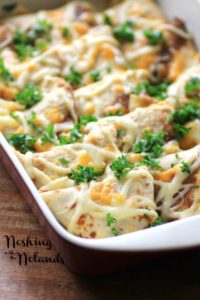 Jackie Kennedy – Crepes Lorraine Casserole
Jackie had an affinity for French culture. She enjoyed everything from French art and history to French cuisine.
Nancy Reagan – Guilt-Free Mac and Cheese
While Nancy was determined to help her husband eat healthy, one of his favorite foods was still mac and cheese. This lightened-up mac and cheese is something that even she would've approved of.
Michelle Obama – Make-Ahead Pizza Casserole
Hailing from Chicago, the Obamas are no strangers to pizza. When asked what her favorite food is, Michelle has declared herself a pizza lover!
What's your favorite first lady casserole? Let us know below in the comments!
Latest posts by AllFreeCasseroleRecipes
(see all)