Just updated with even more mug cake recipes and food trends!
It's Friday which means there is another installment of Food Trend Friday.  This week we are bringing you one of our favorite trends that we've seen lately.  Not only does it get points for tasting great, but also for innovation.  This week we are proud to bring you, our loyal fans and readers, mug cake recipes.
You're probably thinking, "what are mug cake recipes?  You can't cook a cake in a mug!  Get a real job and stop blogging about nonsense!"  Some of this may be true, but you can make a cake in a mug, and we've collected the cake recipes to prove it.  These delicious mug cakes recipes are easy, efficient, and they make only one serving so you don't have to share with anyone but yourself.   From chocolate cake recipes, to your average yellow cake, you can do pretty much anything you could do with a cake, but in a mug.  So, put away the blender, all of your cake pans, and clean out your coffee mug because you're about to experience one of the tastiest foods you've ever made in a cup.  Heck, it might even be the only food you've ever made in a cup.
We've collected some great mug cake recipes from our favorite bloggers.  We hope that you enjoy them and find a new favorite dessert recipe within the batch.   Enjoy and happy eating.
Mug Cake Recipes
Here's the list of mug cake recipes from top left to right:
Join us next week for a new Food Trend Friday and don't forget to check out our past food trends.  Have a great week!
BONUS!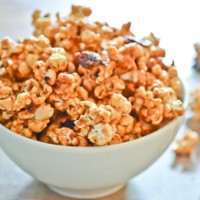 8 Mug Cakes and Easy-to-Make Dorm Room Desserts
Food Trend: Dessert Popcorn Recipes


Which mug cake recipes are you going to try first?
Latest posts by RecipeLion
(see all)