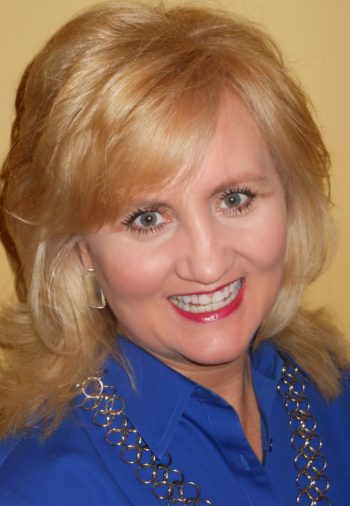 Dianne Roark, RecipeLion.com featured foodie and blogger extraordinaire, will be competing in the World Food Championship this November in Orange Beach, Alabama. With this upcoming and exciting opportunity, we sat down to chat with the Recipes for Our Daily Bread blogger about her upcoming competition and cooking inspiration. Recently, Diane has discovered her passion for cooking competitions. This year alone she has been a finalist on the Today Show Ultimate Cookoff contest, featured on the Today Show's Food Club Breakfast Challenge, was a finalist on KARK News in Arkansas, competed in our Summer Potluck Recipe Challenge and competed in the National Banana Pudding Contest!
How long have you been running your food blog? What's your favorite part?
When I first started my recipe blog, recipesforourdailybread.com, November 2011, I added my favorite southern recipes.  After all, I am from the south.  I quickly realized that I did not have time to fix complicated recipes, blog about them nor did my readers have time to make them.
My real passion was putting dinner on the table or entertaining others with incredibly delicious quick and easy recipes.  I love southern food, but it is the quick and easy recipes that solved my biggest problem.  Cooking when you have little time to spend in the kitchen.  You know what I mean!  When you have a hungry family, including teens, children, and grandchildren you need something quick, easy and filling to feed them.  Having five children I had little time in the kitchen.  With a large family, my goal was to put a delicious easy meal on the table.
By giving my readers weekly menus, easy recipes with simple ingredients and often video instructions, they can feed their family in thirty minutes.  This includes holiday recipes to celebrate every season too.
My favorite part about blogging is being in the kitchen.  I love creating new recipes.  Over the past six years, blogging has been difficult for me.  I have been hacked twice and had my site crash many times.  It has been redesigned four times but never rebuilt.  I struggle with the site's speed and ease of use for years.  I am excited to announce that Recipes For Our Daily Bread is under a total rebuild which should be finished real soon.  This will take care of most of the frustrations I have had over the years with my recipe blog.  Hopefully, it will free up time for me to create many more recipes.
Growing up, my mom walked out and left our family when I was thirteen.  I learned quickly how to cook and still love it today.  I love my cast iron skillet, Crockpot, and one pot meals.  Cooking healthy is always a goal for me but it is also a struggle.  My favorite recipes are Southern recipes and my desserts. It is no lie; I have a huge sweet tooth.
Tell us a little bit about why you love food and chose to blog full time.
I am passionate about faith, family, food, blogging, traveling, photography, and my new love of cooking contests.
Now that my kids are older and my special needs son has been doing well, it is finally time to dive deeper into what I love to do.
Recently, I discovered a new passion which is recipe competitions.  I have an "extremely" competitive side so and a love for cooking, so cooking competitions are perfect for me.  This year I have been at the top of several competitions including the following.
I am THRILLED to be a Wild Card in the WORLD FOOD CHAMPIONSHIPS November 2017.  I will be documenting my journey on my blog and social media.  I would love for you to follow me on my journey.
What made you decide to compete in the world food championship?
The World Food Championships is like the Olympics for foodies.  About 500 competitors from all over the World including chefs, home cooks, restaurants, bakeries, and more will participate.  They have all won a major food competition to be able to compete in the WFC.  I found out this year the competition will be in Orange Beach, Alabama which I consider my home.  I was born and raised an hour from there in Mobile, Alabama.  After research, I found out not only was it in my home but this year the WFC was taking a couple of Wild Card entries, so I applied.  God is good and I got in as a Wild Card.  I will have to cook two desserts back to back in two hours.  All desserts competitors will have to cook a Swiss Roll for the first round.  The second round dessert is our choice.  If, NO When I make it to the top 10, I will compete in two more rounds.  I am thrilled and baking like crazy to perfect my technique and recipes.  The clock and weather besides the professional chefs and bakers will be tuff but I am extremely excited about the challenge.
When it comes to cooking, what are your 10 go-to ingredients and why?
Pasta of any kind, Blackening Seasoning, Cajun seasoning, butter, garlic, Condensed Milk, Cake Mix, Cool Whip, mint, and fresh basil.
Any advice for someone who might be considering competing themselves?
My advice to anyone entering a food competition is read the details and contract extremely well and then reread it.   Create recipes that they are looking for with combinations you love.  Have your neighbors and friends taste them before submitting the recipe and never give up.
Recipes For Our Daily Bread was started November 2011, and Our American Travels was started November 2015.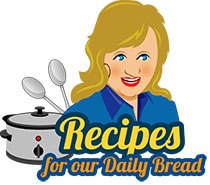 Latest posts by RecipeLion
(see all)