Ever wonder what the healthy pros eat? Well, we have found the inside scoop on what they always keep in their kitchens. You now have the secret to eating healthy.
Nutritionists may not agree on the latest fad diets, but they all agree on eating these 6 healthy foods in order to keep a well-balanced diet. All 6 foods will give you all the proper fiber, protein, and healthy fats that your body needs.
1. Greek Yogurt
2. Eggs
3. Avocados
4. Quinoa
5. Dark Berries
6. Cinnamon
These 6 foods can all be found at your local grocery store. They are easy to cook with and make great substitutes for high-fat ingredients (like butter). Try to optimize these foods in your daily diet as much as possible and you will stop consuming unnecessary fats and calories that keep you from losing weight. FaveHealthyRecipes.com has found the easiest recipes to help you start eating these healthy foods.
6 Recipes That Nutritionists Love
Make your own ranch using Greek Yogurt. Greek Yogurt is a great substitute for foods like sour cream. It has the same texture and color making it hard to really tell a difference. You can now indulge in the low-fat ranch dip and not feel guilty.
2. Spinach Salad with Egg Toppings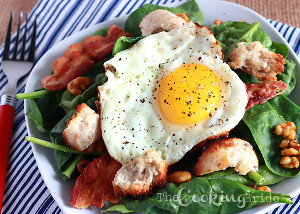 Eggs don't just have to be for breakfast. This is a fun salad idea that helps get more protein from eggs in your diet. Packed with vitamins and minerals and only being 70 calories, eggs are a great topping for any salad. Its protein will fill you up so you no longer have to eat large quantities to be satisfied. Take quality over quantity with this delicious egg recipe idea.
3. Grilled Avocado with Festive Salsa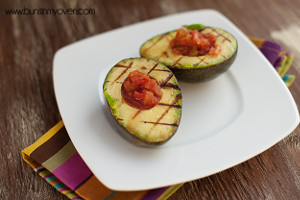 Avocados can pretty much be topped on any food. This recipe grills the avocado and then tops the avocado with a fresh salsa. This is a different type of salad, but it is so good you won't just be able to eat one. Avocados are going to become your new best friend.
Quinoa is one of the best dinner recipes. It is a filling meal that will also satisfy your taste buds. To get the most fiber and amino acids your body needs then just grab this healthy grain. It is better for you than brown rice or whole wheat pasta. This recipe is one of many ways to add Quinoa in your salads.
5. Berrylicious Fruit Smoothie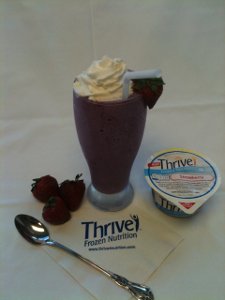 Dark berries are the secret fruit that will give you the most vitamins and minerals you actually need. With healthy sugars and delicious flavors, dark berries are the way to go. This fruit smoothie is a great way to make dark berries into a meal. This recipe is perfect for the mornings or when you are looking for a mid-day snack.
Cinnamon is the secret spice to healthy living. Just one small teaspoon a day will help regulate your blood sugar. Baked Cinnamon Chips are delicious and easy to make. They will make for the perfect snack and keep you full and help you add more cinnamon to your daily diet.
Be your own nutritionist and try these 6 healthy foods that will keep you in good health.
What is your favorite of the 6 healthy foods that nutritionists eat? Let us know in the comments below!
Latest posts by FaveHealthyRecipes
(see all)