The harvest is here! We couldn't be more excited for autumn's fruits and vegetables. We had a sneak peak in September with apples and squash hitting the scene, but now we're ready for fall all-stars.
Pumpkins are the obvious all-star for October. Far from being just a Halloween decoration for your porch, they lend themselves to delicious soups and desserts. Yum! But what other seasonal fruits and vegetables are coming into their peak this month? It's useful to know – you can save lots of money and eat better with the freshest produce available by shopping for in-season fruits and veggies.
We've done the legwork for you by creating this easy guide to all the seasonal foods for October. Not only that, but we have suggestions for easy recipes you can make with these fresh fruits and veggies. Take advantage of the flavorful ingredients October has to offer.
Enjoy our collection of foods that taste better in October.
Foods That Taste Better in October: 7 Top Fruits and Vegetables in Season
Pumpkin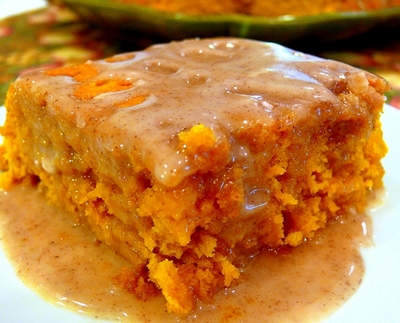 Yes, pumpkin is edible! Save some of that pulp from carving jack o'lanterns and make some tasty pumpkin recipes.
How to choose pumpkins: Pumpkins with green stems have been harvested recently. Choose a pumpkin without spots or mold.
Pumpkin recipes to make this month:
Apple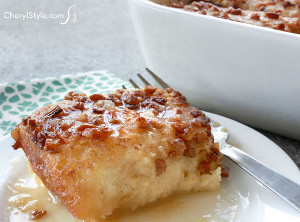 It's officially apple time! Get out to your local apple orchard and take advantage of all the fresh fruit available.
How to choose apples: Apples should have firm skin, without decay or discoloration. The more fragrant, the more flavorful.
Apple recipes to make this month:
Broccoli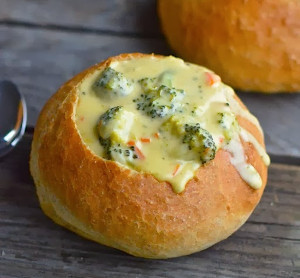 Fresh broccoli is the perfect side to any weeknight dinner, and complements many pasta dishes.
How to choose broccoli: Broccoli should be green without signs of yellowing, with firm stalks.
Broccoli recipes to make this month:
Brussels sprouts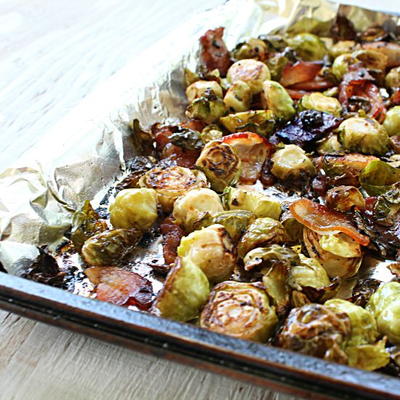 Brussels sprouts are a tasty snack. You can also create some surprising main dishes!
How to choose brussels sprouts: Brussels sprouts should be firm and bright in color.
Brussels sprouts recipes to make this month:
Cabbages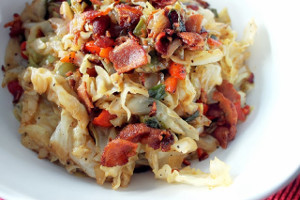 Red cabbage adds some fall color to your salads… but all cabbage is new to this season.
How to choose cabbage: Choose cabbage that isn't wilted or slimy, and has no brown or black spots.
Cabbage recipes to make this month:
Sweet Potatoes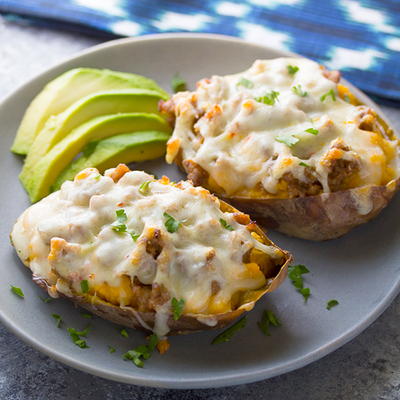 Yum, sweet potatoes make us think of the holidays coming up soon.
How to choose sweet potatoes: Sweet potatoes should be on the smaller side for better flavor.
Sweet potatoes recipes to make this month:
Winter Squash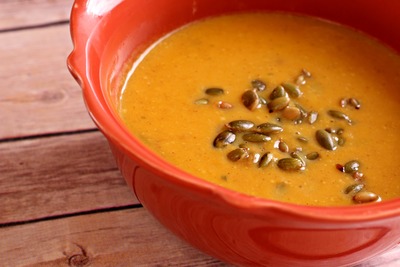 Try all 12 varieties of squash, including spaghetti, butternut and acorn – they're at their peak right now, and are just as interesting to taste as they are to look at!
How to choose winter squash: Winter squash should be weighty, free from cracks with an intact stem.
Winter squash recipes to make this month:
What's your favorite seasonal produce for October?
Latest posts by RecipeChatter
(see all)