Are you excited to watch the Oscars this year? It's much more fun when you invite some friends over to comment on what all the celebs are wearing and see who wins. Personally, I'm pulling for Leonardo DiCaprio and Kate Winslet to win some Oscars this year! They're both so talented. I would definitely cheers to a win for either of them – made more fun by the perfect cocktail recipe.
No viewing party is complete without some refreshing drinks to make everyone feel glamorous. Instead of busting out the soda as usual, why not let your inner mixologist shine by trying these fruity drink recipes? Whether you spike 'em with a little something or drink them mocktail-style, these recipes provided by SPARKLING ICE and Coco Joy will have your guests buzzing.
Here are four refreshing drink recipes for your Oscars party! Plus, check out our suggestions for delicious appetizers you can pair with them.
Four Refreshing Drink Recipes for Your Oscars Party
1. Best Dressed Blueberry Drink Recipe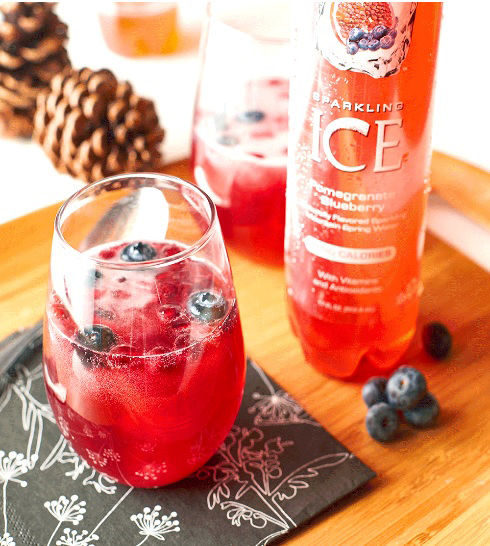 Ingredients:
4 oz. Blueberry Pomegranate SPARKLING ICE
2 oz. Pomegranate Juice
Blueberries
Pomegranate Seeds
Add a splash of vodka or prosecco for a cocktail modification
Directions:
Fill a glass with Blueberry Pomegranate SPARKLING ICE
Add pomegranate juice
Top with 5-6 blueberries and a small handful of pomegranate seeds
Stir to combine
Perfect Appetizers: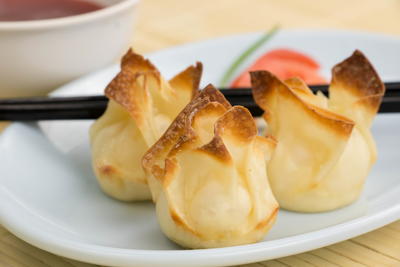 2. Red Carpet Ready Drink Recipe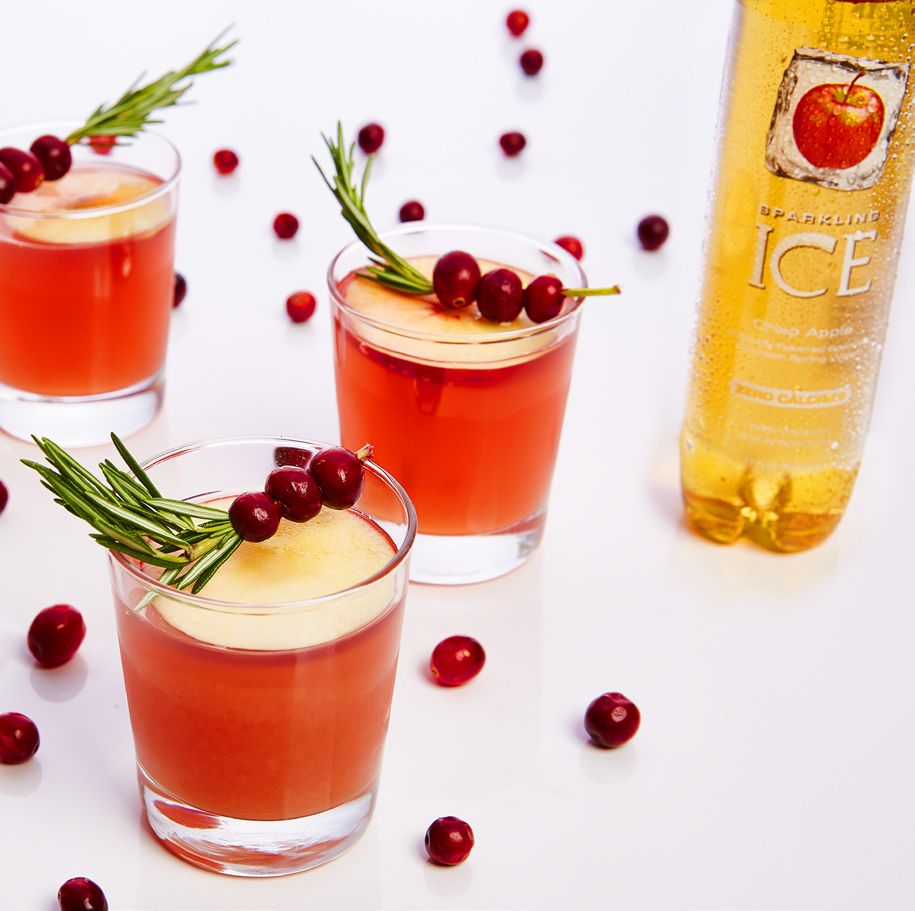 Ingredients:
4 cups apple cider, chilled
2 cups cranberry juice cocktail, chilled
2 cups SPARKLING ICE Crisp Apple, chilled
1 can (12oz.) frozen orange juice concentrate
Apple slices for garnish
Rosemary cranberry sprig for individual garnish, as shown in image, or float fresh or frozen cranberries in punch bowl
Add a splash of vodka or prosecco for a cocktail modification
Directions:
In a large bowl, mix all ingredients and let sit overnight
Serve chilled, garnish with rosemary cranberry sprig
Perfect appetizers: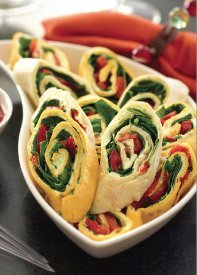 3. Black Cherry Bombshell Drink Recipe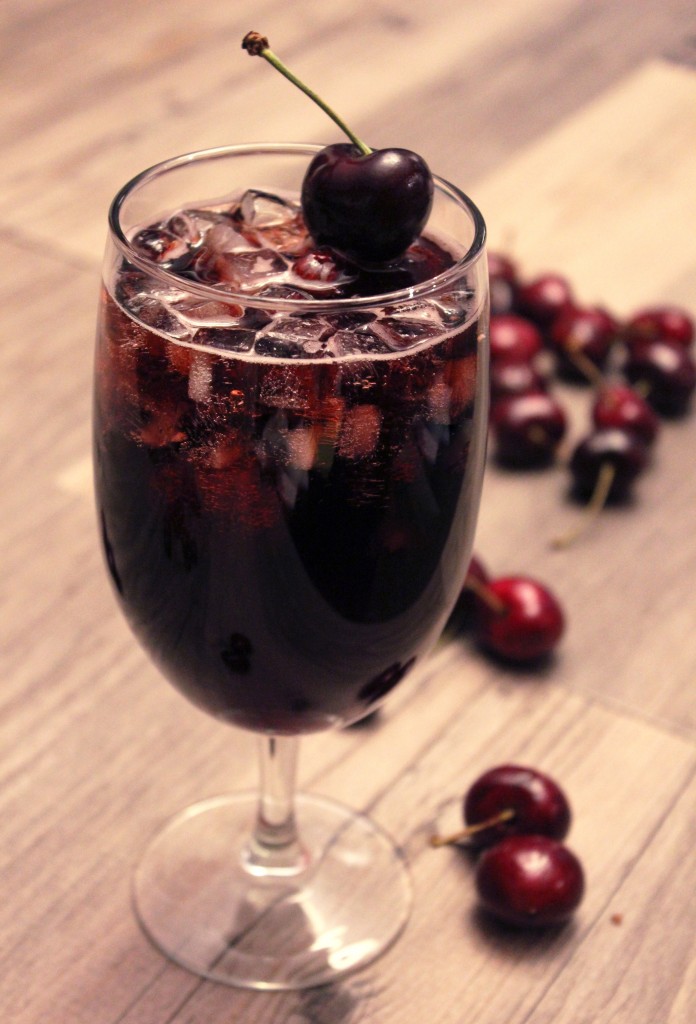 Ingredients:
Frozen black cherries
1½ oz. Kentucky bourbon
1 oz. SPARKLING ICE Black Raspberry
Directions:
Crush cherries into bottom of a glass
Pour bourbon then SPARKLING ICE over crushed cherries and ice
Add more cherry for garnish
Perfect appetizers: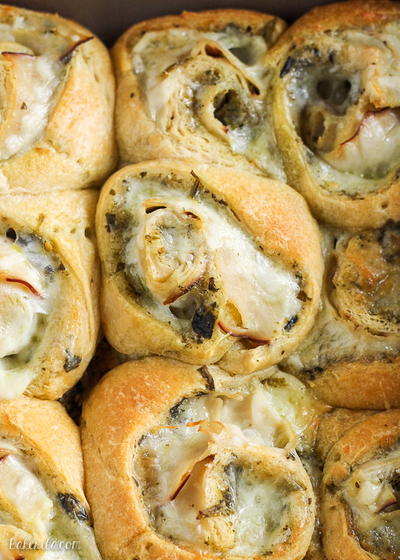 4. Celebrity Colada Drink Recipe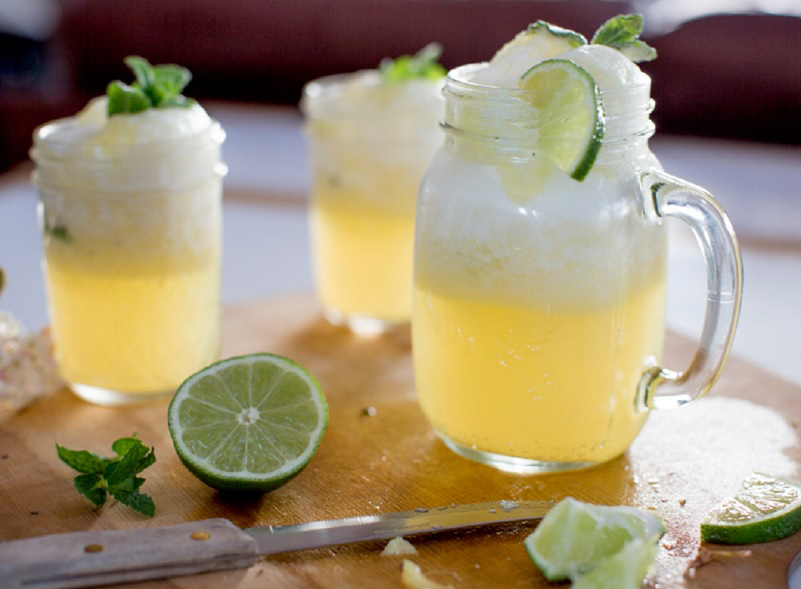 Ingredients:
½ crushed pineapple
1 cup crushed ice
1 cup vodka
2 cups cold Coco Joy Water
2 limes
Directions:
Combine pineapple, ice, vodka and Coco Joy Water in a blender and pulse until smooth
Garnish with limes
Perfect appetizers: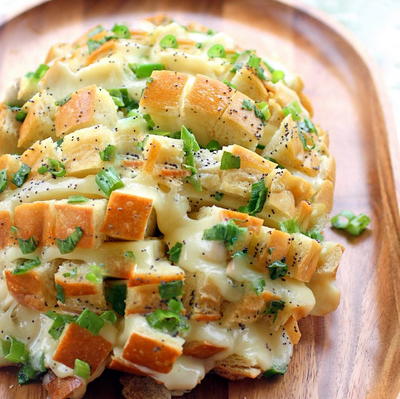 Who do you want to win this year?
Latest posts by RecipeChatter
(see all)