Cooking on a budget can be difficult, especially  if you are trying to avoid repeating the same meal over and over again. Sometimes, all you need are a few good ideas to get you past that meal planning stage and in to the eating and enjoying stage of cooking. AllFreeCasseroleRecipes has created an eCookbook that will provide you with the tools you need to make a great meal without breaking the bank. So, check out 9 Casserole Recipes to Make When Eating On a Budget, and get cooking today.
If you think you don't have the time or supplies to make a casserole for dinner, think again. These recipes are full of delicious ingredients that you can find in your pantry. It's as easy as 1,2,3…4,5. Whether you are looking for a quick cheesy pasta bake or a potato and meat dish, you are sure to find something delicious and easy in the pages of this eCookbook. Try Grandma's Spaghetti and Cheese Dish for a dinner that both children and adults can enjoy.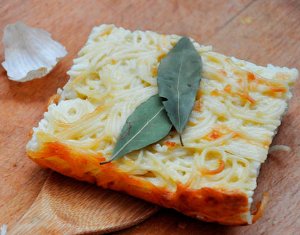 Chicken can be expensive, so why add to the cost of dinner with other pricey ingredients? Chicken Casseroles are a great way to combine flavors and ingredients without going over your budget. In this Chicken with Creamy Rice recipe, the ingredients are all cooked together, taking the preparation time out of making dinner. Plus, the creamy texture of this dish makes it hard to resist.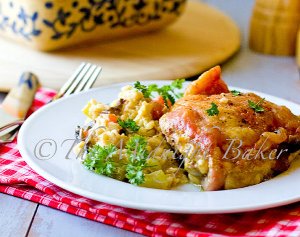 Here is a cheesy meat dish that will get everyone excited for dinner. Sour Cream Rice Bake is a creamy dinner that is ready in just 15 minutes! And, with only 6 ingredients, this dish will keep your stomach and wallet full.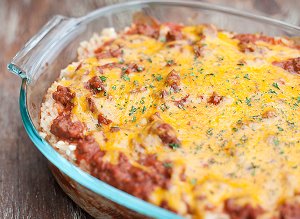 Pork chops are filling and delicious. Don't choose between flavor and price when you cook for yourself or those you care about. This Easy Pork Chop Casserole is made with creamy soup and yummy flavors that will make your meal taste great while staying within your budget.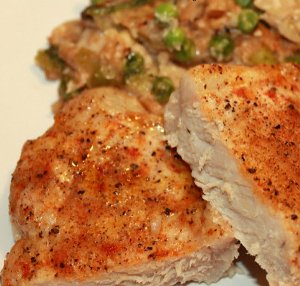 What Recipes Do You Make While on a Budget?
Latest posts by AllFreeCasseroleRecipes
(see all)