Amish cooking is all about the simple, wholesome things in life.  Everyone can enjoy the full, indulgent flavors of traditional cooking with RecipeLion.com's newest free eCookbook, Top Amish Recipes: 26 Classic, Old-Fashioned Recipes.  We've collected the best Amish recipes into one place so that you can easily enjoy the charms of a home cooked meal.
If you're looking for delicious recipes, this eCookbook is the place to look.  You'll find everything from tasty Amish bread recipes to warm and comforting dinner ideas.  You'll be delighted by these simple, easy recipes that make baking and cooking a breeze.  From dawn 'til dusk, any craving you might have is covered.  Amish Breakfast Puffs (page 19, pictured) are a tasty way to start the day and a great emergency snack.  You'll love making (and eating) everything from Vintage Amish Cinnamon Bread (page 18) to Amish Mini Loaves (page 16).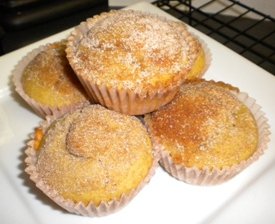 Fresh, simple ingredients are the focus of
Top Amish Recipes: 26 Classic, Old-Fashioned Recipes
.  None of these old-fashioned recipes will test your culinary skills, so you can relax and enjoy the experience of creating a wholesome meal or treat for your family.  Try adding a soup like the rich and creamy Amish Church Soup (page 7) to your dinner menu–you'll be amazed at how refreshing a little variety can be.  Main course meals like the Amish Do It Best Beef Bake (page 23, pictured) or the Amish Cabbage Casserole (page 26) are tasty dishes that will thrill your taste buds with a distinctive and warm flavor.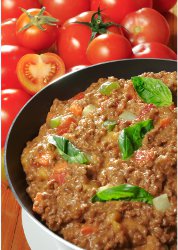 What is your favorite old-fashioned recipe?
Latest posts by FaveGlutenFreeRecipes
(see all)