Cooking up a big batch of something and freezing the leftovers can be a huge lifesaver.  On a busy day when there's no time to slave away in the kitchen, all you would need to do is reheat and eat.  This takes minutes compared to the hours it would have taken to prepare and cook the food. The beauty of freezer-friendly meals is how easy and effortless they are. It will help you with weeknight meal prep and it could save you a couple bucks, too. Doubling or tripling recipes means you'll be able to buy in bulk and freezing perishable items means you'll be less wasteful. Making dishes ahead of time to stash in your freezer is something that every home cook should do. Here, we've compiled a list of our favorite freezer recipes and provided some tips for keeping your food last as long as possible.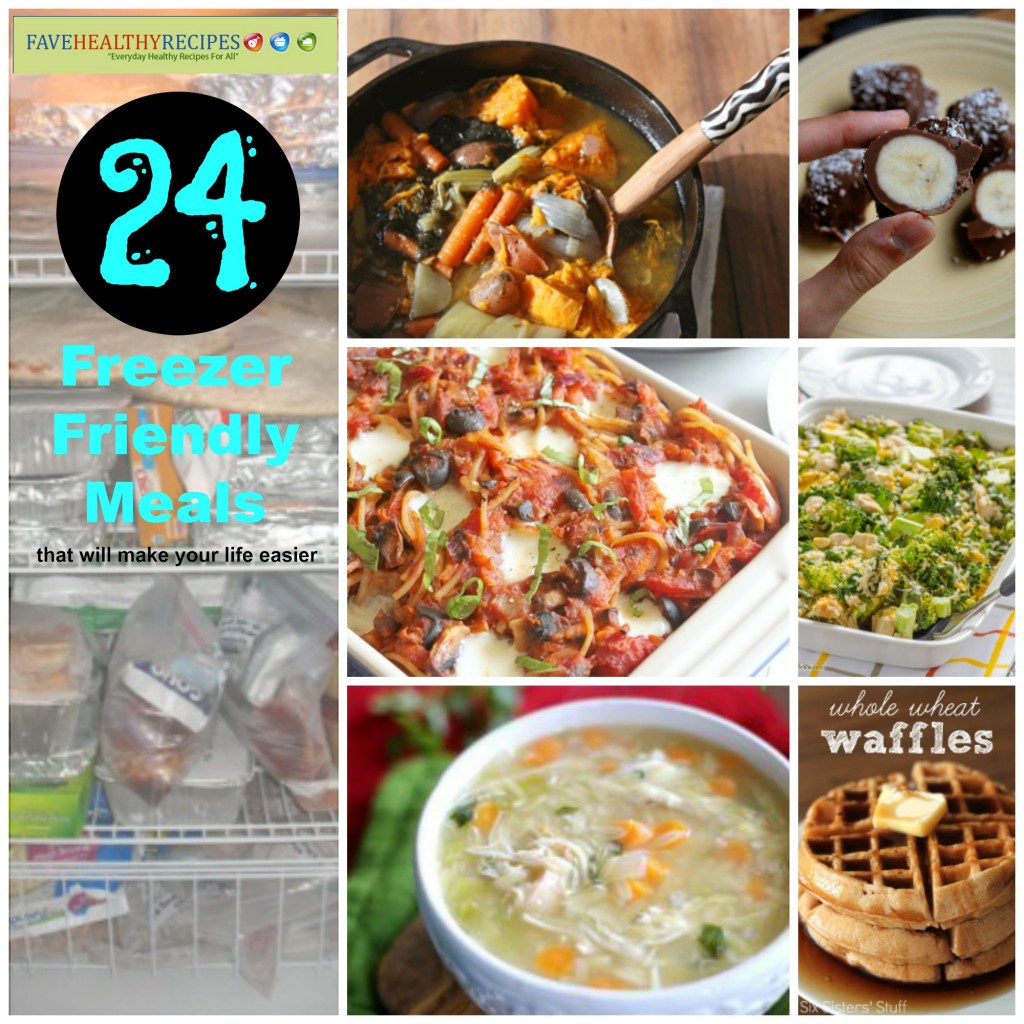 24 Freezer-Friendly Meals That Will Make Your Life Easier
Breakfast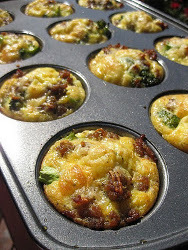 Make Ahead Breakfast Burritos – For a healthy grab-n-go breakfast, try this awesome recipe.
Berry Baked Oatmeal – This recipe is too good not to share.
Breakfast Omelet Muffins (shown above) – Made in a muffin tin, these mini omelet cups are perfectly portioned for one.
Homemade Whole Wheat Waffles – The trick to making sure they don't stick together when stored? Freeze everything first on a baking sheet before stuffing them into a Ziploc. Then, make sure to use within 2 months.
Super Power Smoothie – Don't waste any fruit in your house. When your bananas get too ripe or your strawberries start to get mushy, throw them in the freezer to make a smoothie for later.
Lunch + Dinner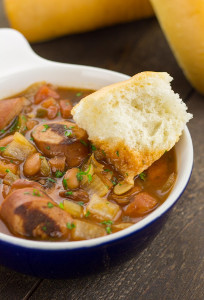 Freezer Pizza Bombs – Never buy frozen pizza again – that stuff is loaded with preservatives and kind of tastes like cardboard, if you ask me. Make it yourself with this homemade recipe.
Skinny School Night Casserole – A quick meal to feed your family on a hectic night.
Spaghetti and "Meatball" Casserole – This vegetarian casserole is the perfect comfort food.
5-Cheese Eggplant Lasagna – A normal 9 x 13 pan of lasagna feeds an army. Put your leftovers in a freezer-safe container, cover with plastic wrap and then aluminum foil, and you'll be able to enjoy this cheesy goodness up to 3 months later.
Skinny Taco Stuffed Peppers – The great thing about stuffed peppers is that they are already individually proportioned. If you just have one leftover, put it in the freezer and defrost it when the family isn't home and you're on your own for dinner.
Chinese Orange Chicken –  Place your chicken breasts in a large bag and add all of the seasonings and sauces. Then, label the bag and place in the freezer. When you're craving takeout, defrost, heat a pan, and saute 4-6 minutes on each side.
Slow Cooker Mexican Chicken – You can do a lot with this chicken recipe. Make a big batch and then throw it in quesadillas, tacos, or tostadas.
Heart-Healthy Chili – On a cold winter night, simply reheat and warm up to a big, comforting bowl of chili.
Easy White Bean Stew (shown above) – This slow cooker soup is hearty and full of flavor.
Poor Man's Soup – This budget-friendly soup has only three cheap ingredients.
Magic Soup Broth – Whenever a recipe calls for vegetable broth, use this delicious homemade version instead.
Lemon Chicken Orzo Soup – Keep this on hand for when you're feeling under the weather.
** Tips For Freezing Soups & Stews

Cool: Make sure the soup is cooled completely before sticking it in the freezer. Speed up the cooling process by placing the pot of soup in a bath of ice water in the sink. Stir soup often to help release the heat.
Package: Label and date gallon- or quart-size zip-top plastic freezer bags. Ladle soup into each bag, then let out any excess air and seal. You can also put your soup in a storage container with a

tight-fitting lid.

Freeze: To save space, lay bags flat in a single layer in the freezer. Soup can stay in the freezer for 2-3 months.
Single Serving Pasta – Does anyone really know how much pasta to cook? Whenever I make pasta, I always end up with twice as many noodles as mouths. Instead of o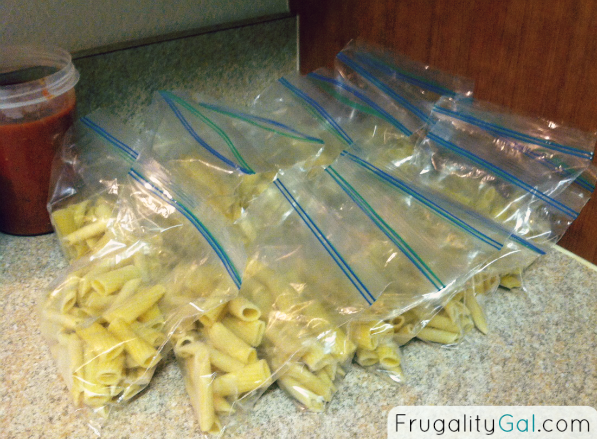 verloading on carbs everyday until your leftovers run out, freeze your pasta. Thanks to Frugality Gal, you'll learn how to efficiently freeze pasta for single use.
Dessert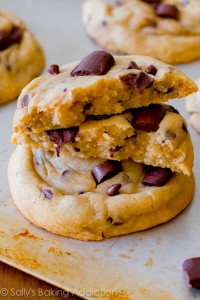 Easy Gingerbread Muffins – Get a head start on the holidays by making a batch now. I always do my baking ahead of time. It makes the holidays way less stressful. Just remember to cool your baked goods completely before freezing. Thaw them to room temperature and enjoy! Here's a handy dandy chart giving you proper freezing methods.
The Best Chocolate Chip Cookie Recipe from Sally's Baking Addiction (shown above) – The secret to making the perfect chocolate chip cookie is chilling the dough. If you do this, you're cookies will turn out soft, chewy, and never flat.
Peanut Butter Dessert Bars – The best thing about bars is the one pan ease of it all. Simply bake your brownies/blondies/bars, cover, place in a bag, and freeze.
Frozen Banana Bites – These are made for the freezer. No extra steps necessary.
Mawmaw's Freezer Pie – Okay, so this pie is supposed to be put in the ice box. Regardless, it is a no-bake layered dessert that is totally to-die-for
Low-Fat Vanilla Frozen Yogurt – Save dollars at the froyo shop by making it yourself.
What's in your freezer right now?
Latest posts by FaveHealthyRecipes
(see all)