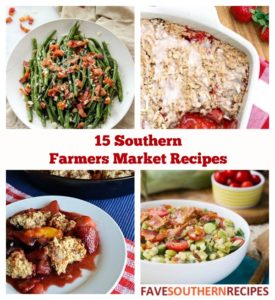 One of the best things about summer is the chance to enjoy fresh produce. And the best way to get fresh fruits and vegetables is at your local farmer's market! Going to a farmer's market gives you a chance to meet the people who grow the produce, which makes it a much more personal experience than shopping at a grocery store.
Strolling among rows of freshly-picked sweet corn, tomatoes, watermelon, and fresh berries is a relaxing way to spend a warm summer morning. There's really no better way to escape the hustle and bustle of everyday life than with a walk through nature. And since we're big foodies here at FaveSouthernRecipes.com, food is always involved even when we are relaxing.
After you've selected the perfect ears of sweet corn and chatted up the local farmer about all things produce, you're all set to go. But wait — what are you going to do with all of that glorious produce? Of course you could always just eat the produce as is, but there's no fun in that!
To help you make something amazing with your fresh fruits and vegetables, we have rounded up our best Southern summer recipes. Whether you're craving salads, veggie casseroles, or fruit desserts, you are sure to find something you love in our collection of farmer's market recipes!
From Farm to Table: 15 Southern Farmer's Market Recipes

Farmer's Market Recipes with Vegetables
So many vegetables are in season in the summer that there are lots of wonderful recipes to choose from. These Southern recipes feature everything from corn to green beans and much more. Try one of these recipes as a side or as a main dish. Even if you don't consider yourself a veggie lover, these vegetable recipes might just win you over!
Chorizo and Corn Casserole Recipe
Creamed Corn and Zucchini with Bacon and Cream Cheese (shown)
Green Bean Salad with Tomato and Bacon
Cajun Spinach and Artichoke Stuffed Tomatoes
Farmer's Market Recipes with Fruit
Although frozen fruits can be used in many of these recipes, there's just something special about using fresh fruit. We've included farmer's market recipes with blueberries, blackberries, and strawberries. If you come across another fruit at the farmer's market, Skillet Fruit Slump can be made with any fruit your heart desires! Summer has never been sweeter.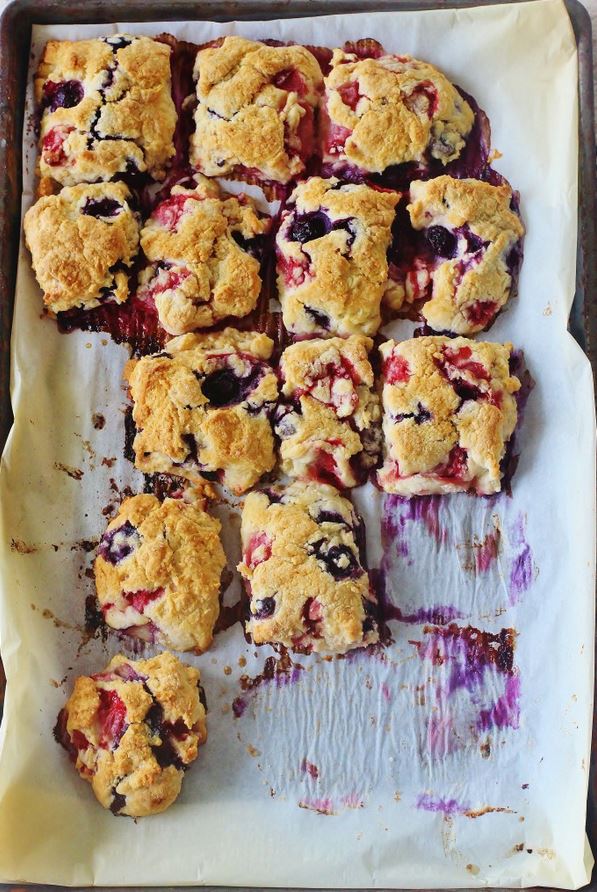 Blueberry Oatmeal Crumb Bars
Nectarine and Blueberry Cobbler
Strawberry Blueberry Buttermilk Scones (shown)
What's your favorite thing about farmer's markets? Let us know in the comments!
Latest posts by FaveSouthernRecipes
(see all)