Generally speaking, kids are extremely picky eaters. They will only eat a specific few meals and will almost refuse to try anything new. It can be a struggle sometimes to get your kids to eat. AllFreeCasseroleRecipes.com is here to help you out with your dilemma with some incredible recipes for kids. There are so many kid-friendly casserole recipes out there that we decided to give you some of them. These recipes are simple to make and your kids will love them. We have assembled and collected many fun dinner casserole recipes that the entire family will love. Enjoy!
8 Fun Dinner Casserole Recipes For Kids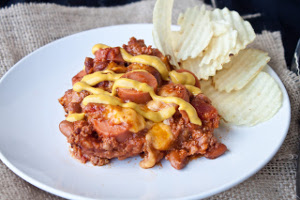 Chili Cheese Dog Casserole (shown above)
It does not matter what age you are, everyone enjoys hot dogs. Hot dogs are something kids can not get enough of. Whether they are cut up into little pieces or eaten as a whole in a bun, hot dogs make for some of the quintessential recipes for kids.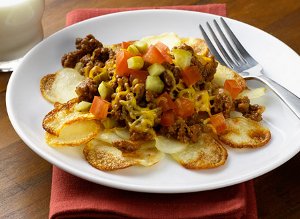 Cheeseburger Potato Casserole (shown above)
It does not matter what form hamburgers are in, if there's ground beef involved then your kids will love it. Hamburger casseroles are a fun take on the traditional hamburger and they make for great dinner casserole recipes for kids. When you serve up these delicious hamburger casseroles your kids will be jumping for joy.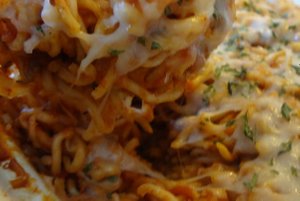 Ramen Noodle Spaghetti Bake (shown above)
These casserole recipes with Ramen noodles in them are amazing recipes for kids. These recipes are cheesy and noodle-y and something kids will neither stop playing with or eating. These recipes are so good that we know you are going to make extras for yourself!
What is the one thing you loved to eat as a kid that you also love to eat as an adult?
Latest posts by RecipeLion
(see all)