With the Fourth of July fast approaching, it is time to start thinking up your party menus. While you can always go with classics like barbecues and cook outs, it might be fun to try something different. You are celebrating your freedom, after all. These All-American recipe ideas from AllFreeCasseroleRecipes.com  are sure to get you in the mood for celebrating. From appetizers to desserts, here are some creative ways to get your party started!
How can anyone resist this delicious appetizer? Baked to perfection with gooey cheese, this dip recipe is perfect for parties. Serve this baked dip with chips, and it will definitely be a crowd-pleaser. For other great dip ideas and wasy to spice up your party, be sure to check out Spinach Dip and Other Baked Dip Recipes.

If you are feeling in the mood for Burgers and Hot Dogs, but still want to do something different, then this dish is perfect for you. This Chili Cheese Dog Casserole is filled with hot dogs and all the toppings that go with them. This fun casserole recipe is kid-friendly, so don't worry about making separate dishes for the children and adults at your party.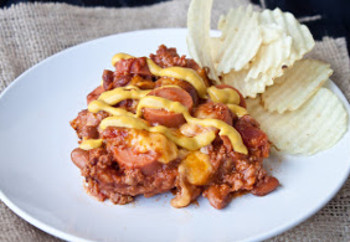 What could be more American than a macaroni and cheese recipe with bacon? This is a great main course to serve at your Fourth of July party. Celebrate your independence from calorie counting by piling all the toppings you want on to this amazing mac and cheese.

Finally, dessert is served. This delicious cake  is custom designed for your Fourth of July party. You and your guests will love this amazing dessert. Imagine eating a piece of cake that is so delicious you want to savor every last bite. Now imagine that cake at your party. You can't go wrong with this delicious dessert.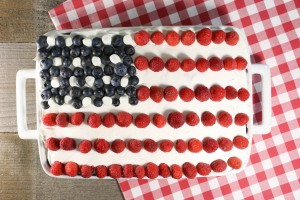 What holiday recipes will you add to your meal?
Latest posts by AllFreeCasseroleRecipes
(see all)