I want to share my new favorite recipe. As much as I love making breakfast and dinner at home, my sweet tooth would tell you that desserts are really my favorite things to make. At RecipeLion, I have found a lot of amazing dessert recipes that satisfy my sweet tooth but I have a new fave that has yet to be dethroned.
I'm not kidding, this recipe is so tasty! I was lucky enough to taste these Funfetti Cake Batter Bites on the first, second, and third trial runs and I still wanted more. This recipe is a fan-favorite and created by the celebrity chef Addie Gundry. This decadent recipe is available in her awesome book, No-Bake Desserts 103 Easy Recipes for No-Bake Cookies, Bars, and Treats but this recipe will be a sneak peek of the great recipes in the book.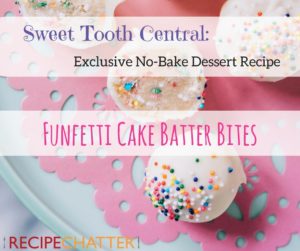 This is just one of the many delicious dessert recipes available in the book so, if you like this one, you will definitely want to order it like I did! These cake bites are the perfect finger food for parties, weddings, picnics, or just as a quick dessert for the family any time. These bites are sweet, colorful, and satisfying. Best of all? SO EASY! Let's get to it because my mouth is already watering…
Funfetti Cake Batter Bites
Ingredients
8 tablespoons unsalted butter, softened
1 cup Funfetti cake mix
1 cup sugar
1 cup all-purpose flour
2 teaspoons vanilla extract or vanilla bean paste
1 cup rainbow nonpareils
16 ounces white chocolate melting wafers or CandyQuik
Rainbow nonpareils, coconut, or chopped nuts (optional)
Instructions
Line a baking sheet with parchment paper.
In the bowl of a food processor, combine the butter, cake mix, sugar, flour, and vanilla. Process until it forms a firm dough. Transfer to a bowl.
Mix the nonpareils into the dough.
Roll the dough into 1-inch balls and place on the lined baking sheet.
Freeze the dough balls for 10 minutes.
In a microwave-safe bowl, melt the white chocolate on 50% power in 30-second increments, stirring in between each, until melted. Dip the cake balls into the melted chocolate, remove with a fork, and place back on the lined baking sheet.
Sprinkle the tops with the nonpareils, coconut, or chopped nuts.
Let the cake truffles harden at room temperature or in the fridge for 20 minutes before serving.
Want more? Believe me, you do! Check out this fabulous cookbook from RecipeLion: No-Bake Desserts: 103 Easy Recipes for No-Bake Cookies, Bars, and Treats.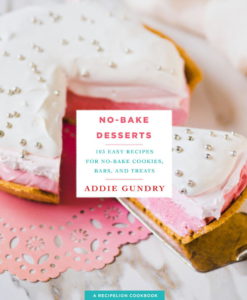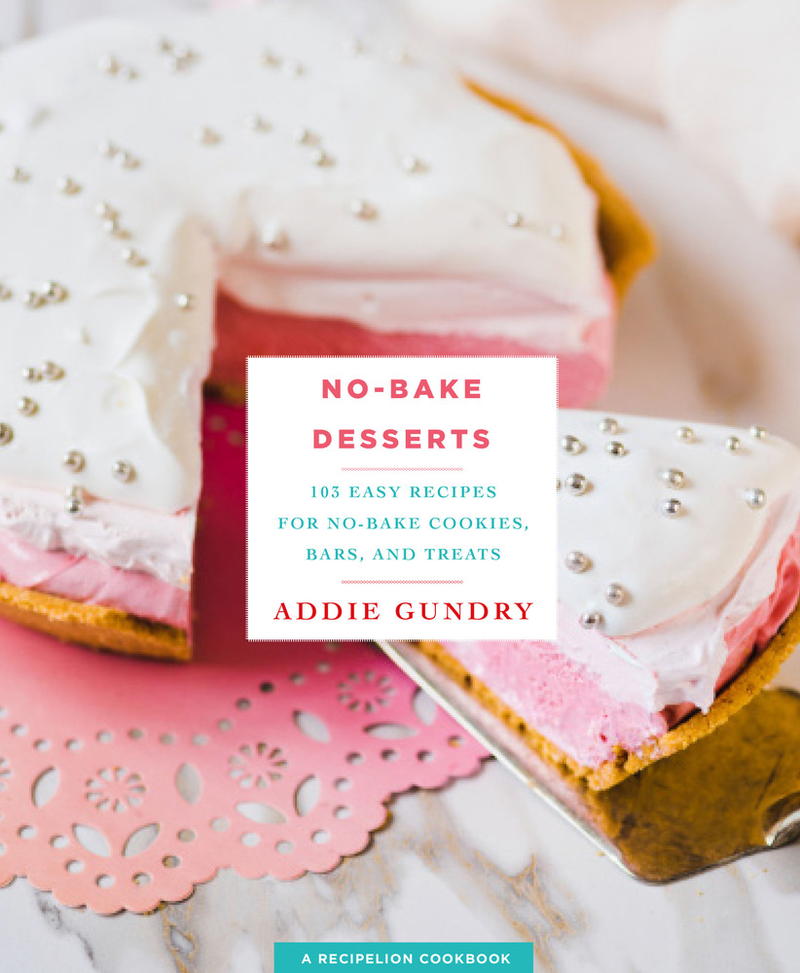 You can order it from Amazon and Barnes & Noble.
Have you tried these Funfetti Cake Batter Bites yet?
What do you think?
Latest posts by RecipeLion
(see all)