The big game is coming up and we all know what that means: All you can eat party food! Who cares whether New England or Los Angeles comes out on top when there are so many game day recipes for dessert to make and enjoy?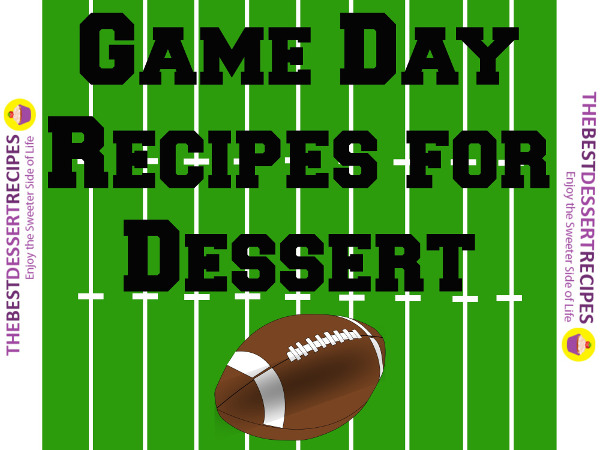 I mean, really. I enjoy the big game as much (or maybe even a bit more) than the next girl. However, the game itself isn't really why I love the first Sunday in February. I'd definitely rank the commercials and the food above the game itself. Potentially even the company (but that depends on where I go or who shows up to eat my food 😉 ).
The big game is an excuse to make super cute sweet treats that are somehow football-themed! It's a chance to have fun with baking and maybe even get a few pats on the back during commercial breaks. I live for the little things, really.
Ok, so maybe game day recipes for dessert aren't really on your radar when you're trying to plan for the big game. Maybe you're all about the meatballs or trying to decide on where to order pizza from. I get it. Dessert isn't as popular as chips and queso when it comes to watching football (and boy do I need to have my chips and queso while watching football). But, this year, you have a chance to make game day recipes for dessert popular!
Whip up any of these sweet treats and you're sure to be the MVP of the party, I guarantee it. And if you're not, I'll challenge the decision on your behalf. (Tee-hee, football humor!)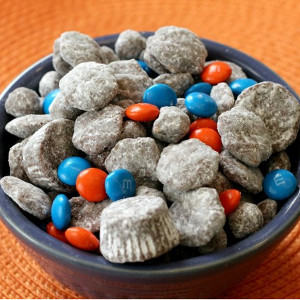 What's a party without muddy buddies (or "puppy chow," as I call it)? It's the best easy dessert recipe that you could ever make. Why? Because it's a no-bake dessert that you don't need that many ingredients for! In fact, you probably have all of the ingredients you need right in your pantry. Plus, the great part about this treat is that you can root on your favorite team with the color M&Ms you choose to put in!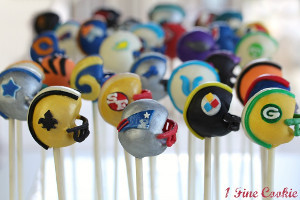 An old recipe, but a good one (Yes, you will have to update from St. Louis to Los Angeles. Yes, it will still taste amazing!). If you make this fun cake pop recipe, you won't have to constantly answer people who ask you who you want to win the big game! Show your team pride with these cute cake pop helmets. You don't have to be the most artistic person in the world to make these easy treats. (Trust me, I'm speaking from experience.)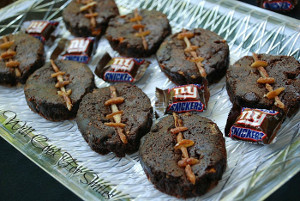 Forgive me for mixing sports metaphors, but this easy brownie recipe is a total grand slam! They're super decadent and chock full of gooey mini Snickers bars. Seriously, if you've never tried putting Snickers in your brownies, I suggest you do it this Sunday. It's amazing. Plus, who doesn't like eating football-shaped food, am I right?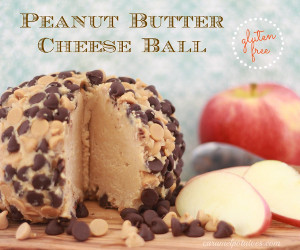 This is one of the best game day recipes because you don't have to make it on game day! You can make it ahead of time and then just pull it out of your fridge once company arrives. This peanut butter cheese ball is so rich and creamy that you'll probably want to hog the entire thing. Plus, the chocolate and peanut butter chips around it give each bite a bit of crunch!
These other bloggers have some pretty great game day recipes for dessert too! Have you seen these yet?
1. Game Day Cookies from Amanda's Cookin'
2. "Cheesehead" Cupcakes from Easy Baked – Bake them in your team colors!
3. Game Day Chocolate Chip Cheeseball from Belle of the Kitchen
4. Football Whoopie Pies from Culinary Couture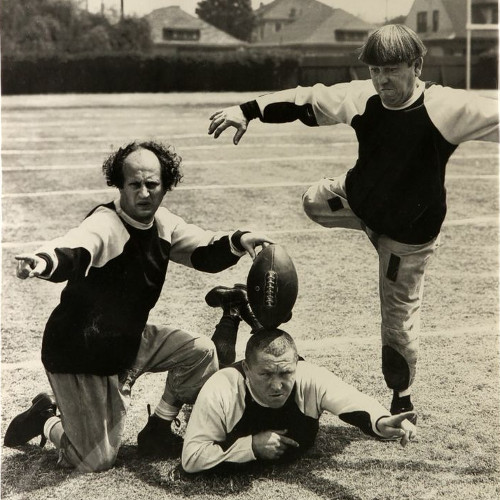 Which of these game day recipes do you think you'll be making this Sunday?
Latest posts by TheBestDessertRecipes
(see all)