Have you ever been to a Christkindlmarket before?  If not, let me fill you in on this magical experience. Inspired by the Christkindlesmarkt in Nuremberg, Germany, which began in 1545, this outdoor Christmas festival is a cherished German tradition that has since been adopted in many cities across America and elsewhere. At the Christkindlmarket you can find anything and everything Christmas, from holiday drinks and baked goods to Christmas ornaments, decorations… even a Christmas choir or two.  Sounds pretty heavenly, doesn't it?
If you're lucky enough to live in a city that hosts a Christkindlmarket, I definitely urge you to go check it out.  It's a wonderful holiday experience the whole family will love.  If you aren't able to go in person though, you're in luck!  We've rounded up some delicious recipes inspired by the Christkindlmarket.  All of these German-style treats are great to make during the holiday season, or pretty much any time of year.  After all, who doesn't love German cooking?  So what are you waiting for… let's get cooking!
7 Christkindlmarket Recipes:
1) Beer Basted Sausage – Is there anything more German than beer and sausage?  Combine these two tasty items in one amazing dish. Use your favorite beer and a package of bratwurst to cook up this German favorite.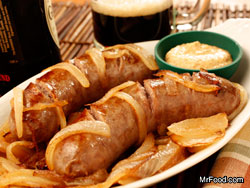 2) Jelly Roll Pancakes – Pastries like these jelly-filled rolls are just one of the many delicious sweets you'll find at a traditional Christkindlmarket. When you make your own at home, you can fill the "pancakes" with your personal favorite jellies and jams. Make this treat your own by mixing it up!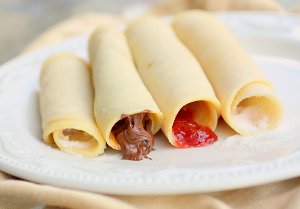 3) German Style Soft Pretzel – A quintessential fair food, soft pretzels are great because they're easy to eat while walking around browsing all of the different holiday stalls. Even if you're not at a Christmas market, this delicious soft pretzel recipe is one you'll want to try this winter!
4) German Cabbage Casserole – Ground beef, onion, garlic, breadcrumbs and, of course, cabbage … that's pretty much all you need to know about this German-inspired casserole. Perfect to make ahead of time and then come home to after a long day Christmas shopping.
5) Black Forest Cream Cheese Pound Cake – "Black forest" recipes are classic German, so Christkindlmarket season is the perfect occasion to bake up a treat like this one. Best of all, this chocolate treat is made using a cake mix and it can be baked in a slow cooker. It doesn't get any easier than that!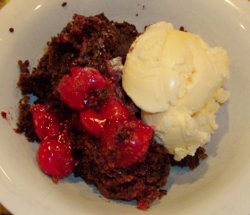 6) German Chocolate Sandwich Cookies – German chocolate… is there really anything better?  This rich and chocolaty treat is just what you need after a long afternoon of shopping in the market (or mall!).  One look at this decadent treat and you can see why this is one of our top dessert picks for the holiday season.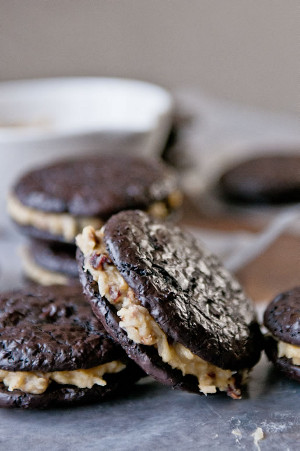 7) Caramel Apple Cider – At the Christkindlmarket you get thirsty pretty quickly, what with all of the delicious treats to drool over.  This yummy apple cider recipe is warm beverage that will warm you on even the chilliest of evenings.
Have you ever been to a Christkindlmarket before?  What's your favorite treat to get there?
Latest posts by RecipeLion
(see all)