Print This Post
One of the best things about America's melting pot of culture is that we can experience so many different cultures' foods. But while we have fast food knock-offs of practically every international cuisine, it's much better to try the homemade versions.
Restaurants and fast food just can't capture the true essence of a culture the way a homemade recipe does. That's why we're lucky to work with many bloggers who provide RecipeLion.com with seriously amazing international recipes.
German recipes are among the most popular on our site, thanks largely to Gerhild from Quick German Recipes. (Thanks for sharing, Gerhild!) She shares many of her mother's recipes from the old country, and preserves culinary history every day! One of our most popular German recipes ever is hosted right here on RecipeChatter: German Cucumber Salad.
Give some of this global cuisine a try, and expand your food experience with our collection of recipes from Germany. We easy German desserts, slow cooker dishes, and more!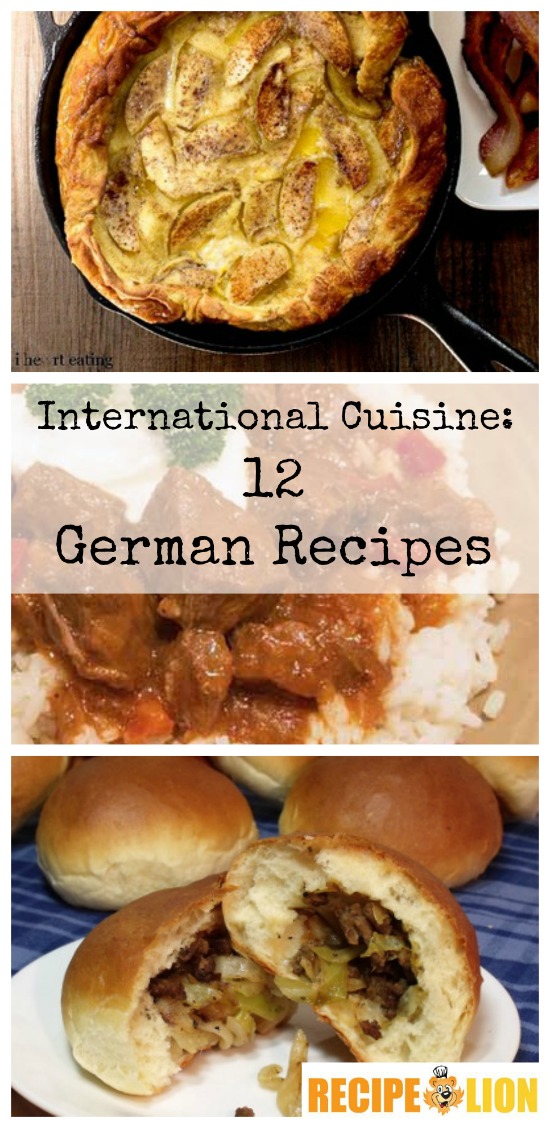 12 German Recipes
What's your favorite German food?
P.S. Enter to win 3 coupons for free Tandoor Chef entrees through April 12!
RecipeLion is dedicated to the best recipes and cooking tips. From quick and easy dinner recipes to new and exciting dessert recipes, we find and deliver the best recipes from all over the web. Plus, we feature free product reviews and giveaways of all the latest and greatest products including cooking gadgets, cookbooks, food, and more. RecipeLion is a wonderful online resource for cooks of all skill levels.
Latest posts by RecipeLion (see all)
Print This Post