Spring is approaching and it's hard not to daydream about beach weather. But…have you fallen behind your healthy New Year's resolutions? Follow my simple Healthy T lifestyle tips to clean up your act this season! Healthy eating tips and lifestyle improvements can be as easy as a clear spring morning.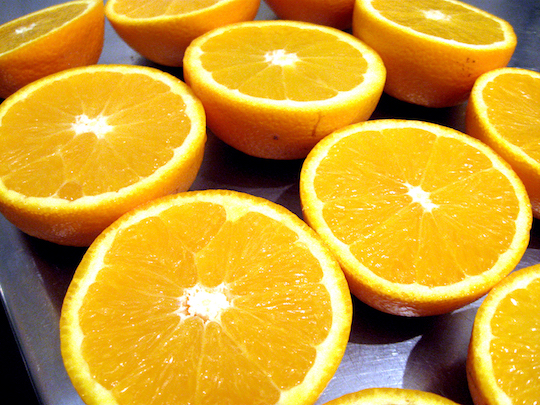 A little boost of Vitamin C from Healthy T!
Seasonal Recipes: Ways to Use Fresh April Produce

Try mixing healthy seasonal produce into foods you already enjoy! Aim for 3-5 servings of seasonal fruits and veggies every day. If you don't have the time to re-stock, buy fresh produce items in bulk and freeze immediately to maintain nutrients.
Here's a list of fresh foods to pick up at your local supermarket:
Asparagus
Avocados
Broccoli
Brussels Sprouts
Cabbage
Cauliflower
Citrus fruits (oranges, grapefruit, lemon)
Leafy greens (kale, spinach)
Mushrooms
Peas
Sweet Potatoes
I enjoy chopping up asparagus, broccoli and mushrooms to add to an omelet. Sometimes, I'll spread tomato sauce over a pita, add chopped veggies with a little bit of cheese, and bake it in the oven (400 degrees for 8-10 min.) for a healthy, single-serve pizza. Plus, check out this Paleo Pizza Crust.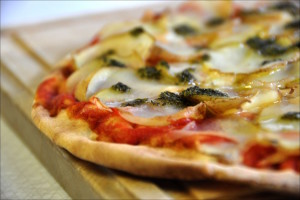 The easiest way to incorporate leafy greens and citrus fruits into your life is by whipping up a Healthy Green Smoothie. Have picky eaters at home? Try blending some peas or broccoli into a pasta dish, or bake and mash up some sweet potatoes.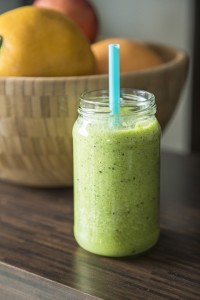 My favorite mid-day meal is eggs over-easy with some toast and mashed avocado. I'll use a dash of black pepper or a drizzle of hot sauce for flavor.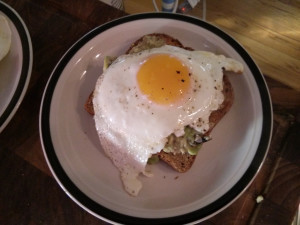 P.S. For more simple healthy recipes, check out FaveHealthyRecipes.com.
Healthy Spring Lifestyle Tips

1. Get moving!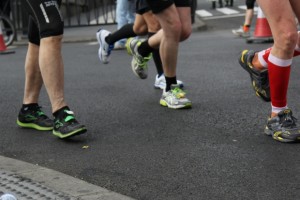 Dust off your pedometer and lace up your gym shoes. Sick of walking the neighborhood? Find a local farmers market to ride bikes to or start a new fitness program with a friend. If you're a stay-at-home-mom or traveling often for work, try free YouTube videos from BeFit, Tone It Up or Blogilates.
2. Drink more water!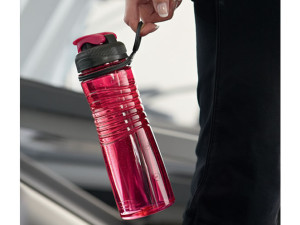 Invest in a BPA-free water bottle and add a fresh slice of lemon each morning. Aim for 64 ounces of water daily (8 cups), but be sure to drink another 32 ounces (4 cups) per each hour of exercise.
3. Opt for less processed meals!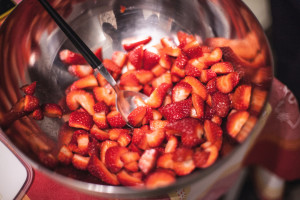 Try making your meals from scratch or read the ingredient list on store-bought items. Stick to the ingredients you can pronounce. Keep fresh fruit or nuts around for a quick snack.
4. There's an app for that!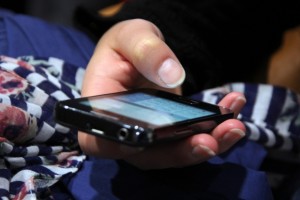 Phone apps can be a life-saver when you're trying to eat well and stay active. My favorite app has been MyFitnessPal, where you look up the nutritional value of pretty much any food (even restaurant meals) and track your exercise at the same time. There's also several apps to find workouts in your area and most first-time guests admissions are free or discounted at any fitness studio.
5. Find balance by planning ahead!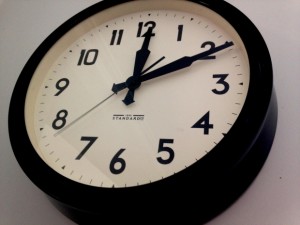 It's important to balance your diet with a good amount of sleep (7-8 hours). Use caution when buying products with a lot of salt and sugar, which can leave you bloated and lethargic. I suggest making a grocery list before shopping. Avoid excess fat when baking—you can swap excess dairy, margarine, shortening, and vegetable oils for healthier ingredients like avocados, olive or grapeseed oil, applesauce or pumpkin.Good luck!
Visit Healthy T for other recipes, take-out tips, on-the-go meal options and more.
What's your healthy spring routine? Let us know below in the comments!
Latest posts by Tarah Thorne
(see all)