Hey there! Holly here from Club Crafted, and today I'm really excited to share a holiday-inspired recipe that combines three of my personal favorites: cake, gingerbread, and cream cheese.
This recipe is very reminiscent of the classic gingerbread cookie without being too overpowering, and the cinnamon cream cheese frosting is so good that I could eat it all with a spoon (which I totally did with the leftovers). Even those who say they don't like gingerbread might be swayed with this gingerbread cake. My own boyfriend, who is clear in his dislike of gingerbread, seemed to enjoy one of my leftover cupcakes without any complaints.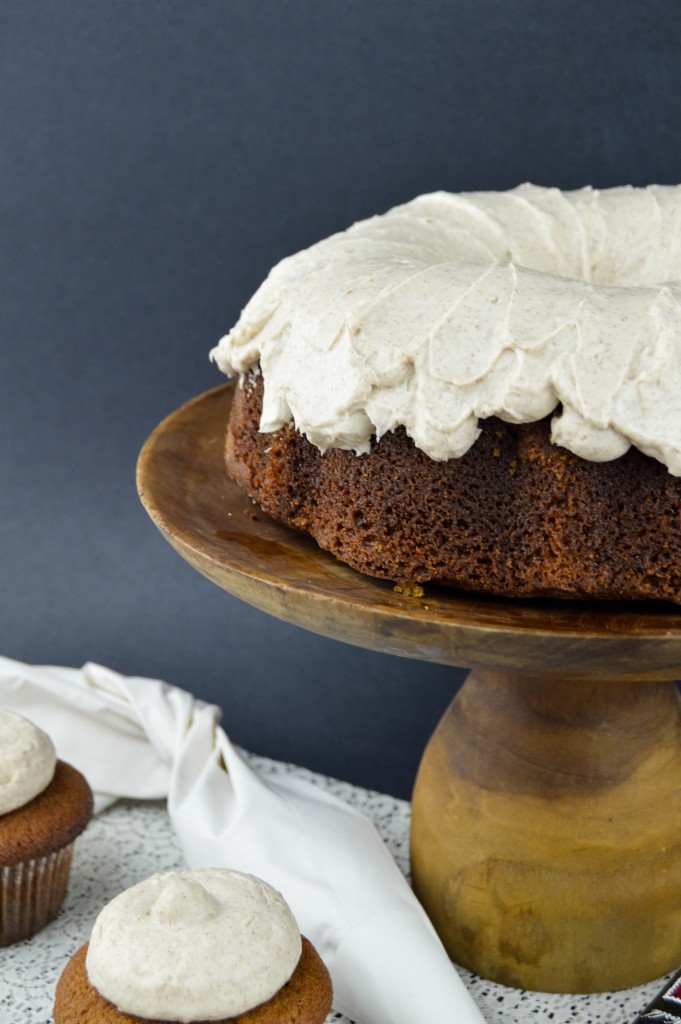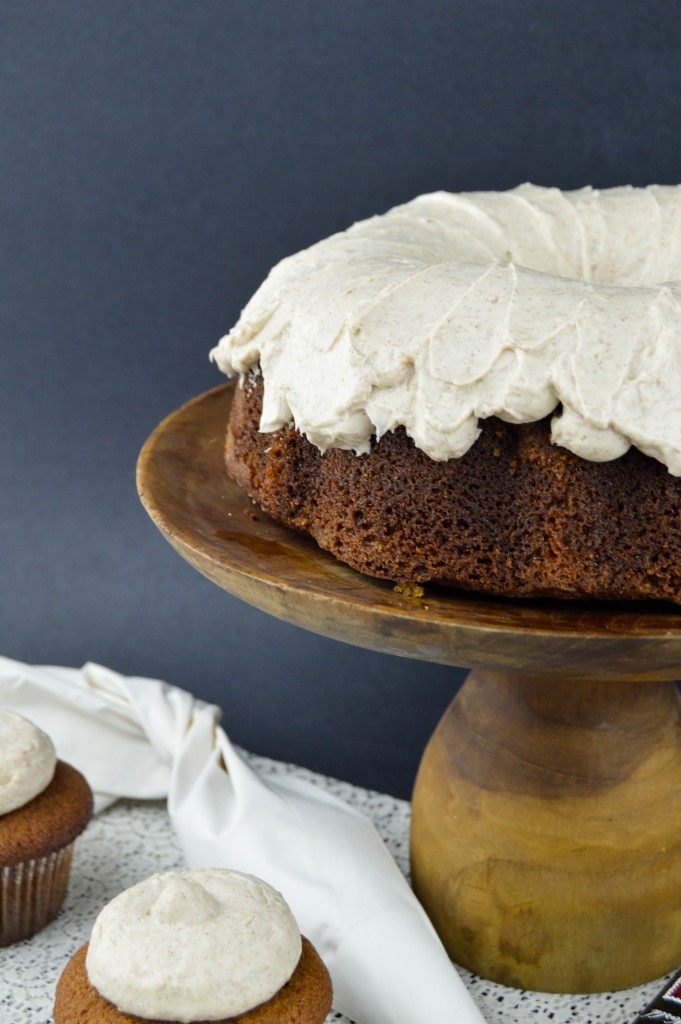 The recipe itself isn't too complicated and doesn't use many fancy ingredients. Just make sure to get a high-quality baking molasses and stock your spices. I used the recipe to make a bundt cake, but it will also make you approximately 20-24 cupcakes or two 8-inch round cakes. I even used a smaller than average bundt cake pan, so I had some extra better to make a few cupcakes. The frosting recipe also yields enough to generously frost your cake or cupcakes, making it OK to sneak a few bites of frosting as you go…

Ingredients:
Vegetable shortening (for greasing pan)
2 cups all-purpose flour (+ more for pan)
2 teaspoons baking powder
1/4 teaspoon salt
1/4 teaspoon baking soda
1 1/2 teaspoons ground ginger
1 teaspoon ground cinnamon
1/8 teaspoon nutmeg
1/2 cup molasses
1/2 cup boiling water
1 tsp vanilla extract
1 cup butter, room temperature
1 ¼ cups light brown sugar, packed
3 eggs, room temperature
1 egg yolk, room temperature
Instructions:
Preheat the oven to 350 degrees and grease a bundt pan with vegetable shortening and sprinkle with flour.
In one bowl, whisk together the flour, baking powder, salt, baking soda, ginger, cinnamon, and nutmeg and set aside.
In another bowl, pour the boiling water over the molasses and mix to combine.
In the bowl of your stand mixer, cream the butter until smooth (about one minute), add the sugar and beat for additional 2 minutes until creamy. Add the eggs and egg yolks, mixing well between each one and add vanilla. Begin adding the dry ingredients and alternate with the molasses mixture until all ingredients are mixed and the batter is smooth.
Pour batter into the greased pan and bake for 35-38 minutes until an inserted toothpick comes out clean (adjust baking time for different pan types). Let cool completely before carefully removing from the pan.

Cinnamon cream cheese glaze:
8 oz. cream cheese, room temperature
1-2 cups powdered sugar
1 tsp cinnamon
1 tsp vanilla extract
1/2 cup heavy whipping cream
In the bowl of your mixer fitted with a whisk attachment, whip the heavy cream on high speed and add the sifted powdered sugar until peaks form. Move to another bowl and set aside. In the bowl of your mixer (no need to wash the bowl), beat the cream cheese with a paddle attachment. Add the cinnamon and beat until creamy and no lumps remain. With a spatula, stir in the whipped cream mixture until the frosting is smooth.
Either spread the frosting over the top of the cake or use a piping bag fitted with a round tip to cover the top of the cake with frosting.
Display for a holiday party or save it all for yourself! I hope you like it, and head over to www.clubcrafted.com for more recipes, including other fun holiday treats!
Do you like gingerbread? Let us know below in the comments!
Latest posts by Holly Wade
(see all)