No matter how you slice it, cheese is one of those foods you just never get sick of eating. There are so many delicious ways to enjoy cheese… whether it's on a sandwich, in soup, pasta, mac & cheese or just on its own as a snack… you could eat cheese every day a different way and never get tired of it.  Trust me, I've been there.  That's why I was so enamored with the awesome cheese tools from Boska when I first saw them.  These people really know their cheese… and how to make the most of it.  They have cool gadgets like the Cheese Barbeclette, which is a small pan with a spatula, a long handle and a non-stick coating that makes it ridiculously easy to melt cheese outside on your grill. This little tool would come in handy when you're making cheeseburgers, nachos, or any sandwich that requires a gooey, bubbling cheese topping. Then there's the Boska Cheese Toaster Bags, which are reusable bags that allow you to easily make grilled cheese sandwiches in your toaster in just three short minutes. Yes, you read that right… grilled cheese in your toaster!  No more messy skillets or buttery pans; this is grilled cheese made easy!
With this week's RecipeLion giveaway contest, we're offering both of these inventive cheese tools from Boska, plus a sleek cheese slicer and an assortment of delicious Emmi of Switzerland cheeses to three lucky readers… and one of them could be you!  Just enter to win here.  You can read more about these cool kitchen cheese tools on our Boska product review page too. We had so much fun playing around with these cheese gadgets… you've gotta check 'em out!
Since I can't do all this talking about cheese without sharing a few recipes, I'll leave you with my top three favorite recipes. Enjoy!
My Top 3 Grilled Cheese Picks:
Awesome Grilled Cheese Sandwiches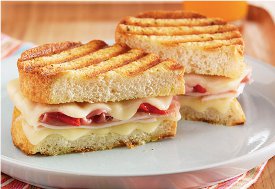 New Jersey Ham, Egg and Cheese Sandwich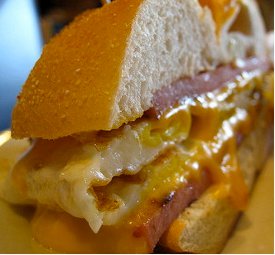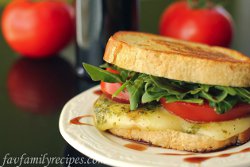 Latest posts by RecipeLion
(see all)