Pickles are possibly one of the most addictive foods on the planet.  If you shook your head in agreement with that last statement, you're in exactly the right place because this week's giveaway contest with RecipeLion.com is all about pickles, and no ordinary pickles at that.  Farm to Market Single Barrel Pickles are a new line from traditional Southern favorite Best Maid Pickles and are made from natural, high-quality ingredients. These aren't your run-of-the-mill pickles, and one crispy fresh bite will show you why!
This week we're giving away a variety pack featuring the four flavors of Farm to Market Single Barrel Pickles, and two very lucky winners will take home four pickle jars each to sample with their friends and family. The four flavors of pickles are Sea Salt & Peppercorn, Chipotle Lime, Bloody Mary, and Garlic Baby Dills.  You can find out more about each of these unique and interesting pickle flavors on the Farm to Market review page.   For your chance to be one of our lucky pickle winners, enter on the contest page here.
Now that I've talked up these pickles so much, I'm hungry and craving a salty, crispy snack (not to mention a nice tall glass of water to wash it down with)!  In case you're as much of a pickle fiend as I am, I went ahead and rounded up a few of my favorite pickle recipes, so check 'em out!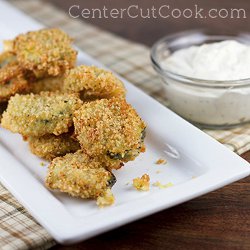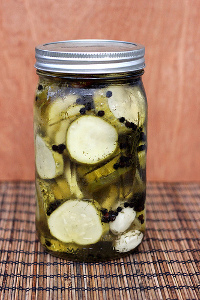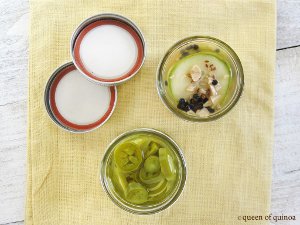 Now go make some yummy homemade pickles and then sign up to win some for free…
Latest posts by RecipeLion
(see all)