If you have a green thumb and like to grow your own vegetables and herbs, you probably also have more produce laying around than you know what to do with. I know our neighbor is always trying to unload tomatoes, squash, and other fruits of her labor on us, since there's just no way she can use up everything she's able to grow in her magnificent home garden. I personally have never been much of a gardener, but I've always admired people who have been able to grow their own food, especially when it comes to herbs and spices. There's something so awesome about being able to go right outside your door and grab some rosemary, thyme or whatever other herb you need for dinner and just grab it from the garden.
If you're one of the lucky ones who was blessed with a green thumb, you're going to love this week's giveaway from RecipeLion. We're giving three lucky readers the chance to take home an IMCG Herb Mill and Keeper, a handy little device that lets you store, preserve and chop fresh herbs… all in one handy tool!  Here's a bit more about how it works:
Wash and dry your fresh herbs and place them in the keeper along with the ceramic ball. Place the whole thing in the freezer for 6 hours, or until you need fresh herbs. When you're ready, gently shake the keeper so the ceramic ball loosens the herbs and they fall down into the mill. Turn the knob, and the herbs will come out fresh and perfectly chopped. They'll defrost in minutes, so your dish will have the fresh flavor of fragrant herbs in minutes. Easy as that!
Can't you just imagine using this handy device for making perfectly seasoned dishes like herbed chicken or pork, roasted potatoes, fresh guacamole with cilantro, or pasta with freshly chopped herbs mixed in?  There are so many possibilities with the IMCG Herb Mill & Keeper, and the best part is you can basically eliminate the need for store-bought dried herbs!
Here are 3 fresh herb-inspired recipes that I'd make if I were the lucky winner of this giveaway: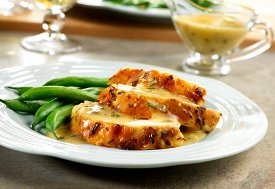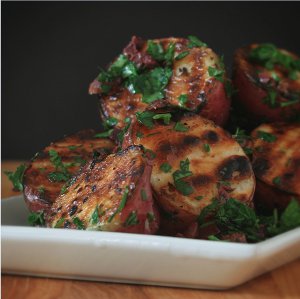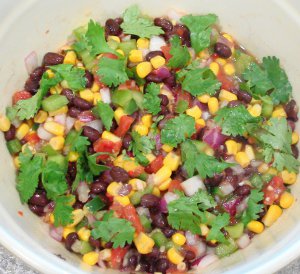 Latest posts by RecipeLion
(see all)