Busy, busy, busy!  Honestly, is there anyone in today's world who isn't pressed for time?  It's always a struggle for me to find enough hours in the day to get everything done, and that includes finding time to cook.  It's just me and my fiance in my household, so there aren't even a ton of people to cook for, but it's still difficult to find the time and the energy to prepare a nice home-cooked dinner every night of the week. I can't even imagine how my friends with kids do it. To prepare a healthy, family-oriented meal every day Monday through Friday must be so stressful!  That's why it's so great that companies like Kidfresh exist. Kidfresh offers nutritious frozen meals that are just the kinds of dishes kids love to eat. From macaroni and cheese to spaghetti and meatballs and a whole lot more, Kidfresh's frozen dinners are classics that everyone in the family will love!
With this week's RecipeLion giveaway, we're offering five people the chance to win two (2) coupons for free Kidfresh meals and (1) one $1.00 off coupon for a Kidfresh product of their choice.  Sample the delicious varieties of frozen meals from Kidfresh with our latest contest.  Sign up for your chance to win here!
Find out more about these better-for-you freezer meals (ready to eat in 4 minutes or under!) on our review page.
Since I know just how tough it can be to feed your family on those busy weeknights, I thought I'd also share a few of my favorite easy make-ahead recipes with you today. These dishes are great when you're in a pinch and need to get dinner on the table quick!
Super Chicken Casserole – Great for an easy family dinner!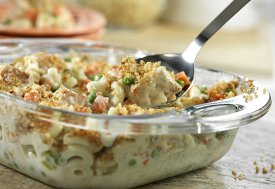 Overnight Farmer's Casserole – Perfect if you're serving a crowd!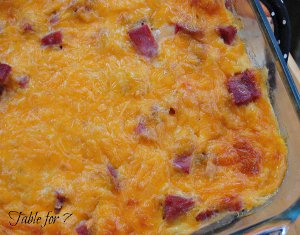 Slow Cooker Oriental Lemon Chicken – Freeze ahead of time for a fast dinner fix!
Find even more awesome make-ahead meals for your family in our collection of 22 Make-Ahead Recipes for Any Occasion.
And don't forget…
Latest posts by RecipeLion
(see all)