Snack time is my favorite time of the day. (I really just enjoy eating. A lot.) When I'm at work, I tend to graze all day. A snack in the morning, a snack in the afternoon, lunch in the middle. It's a great way to spice up the day (sometimes literally). One of my favorite snacks is chips and dip. This can be any chip and any dip such as tortillas and salsa, pita chips and spinach dip, or crackers and hummus. I just love the combination of crunchy and creamy for whatever reason. It's one of those small things I take pleasure in.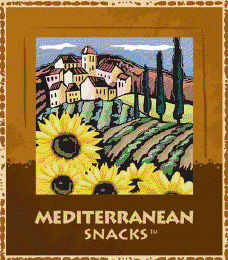 FaveGlutenFreeRecipes is doing a wonderful giveaway with Mediterranean Snacks. One lucky winner will win a variety pack of the Tapaz2Go Snacks, which are wonderful, portable hummus and crackers snack packs. This is a really great product—tasty and perfectly portioned. hey are the perfect way to tide you over from lunch to dinner, or from breakfast to lunch. The smooth, cool hummus is a perfect contrast to the crispy, salty crackers. The box turns into a holder for your snack so you don't have to worry about your hummus when you're eating.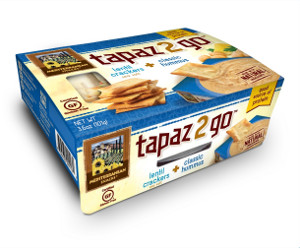 All of Mediterranean Snacks legume products are certified gluten-free, and they only use non-GMO ingredients. Even better, they are baked, not fried. You can feel good about sending these delicious snacks to school with your kids. And you can feel just as good about yourself for snacking on these products at your desk at work.
Latest posts by FaveGlutenFreeRecipes
(see all)