Print This Post
Cake pops have been a popular dessert trend for a while now. You've probably seen them at your local sweets shop or had one at a party you've attended. Heck, even Starbucks is selling them now, that's how popular cake pops have become!  Jumping on the trend, companies like Nostalgia Electrics have come up with fun and easy ways for people like you and me to make these cute little dessert treats right in our own kitchens. With their popular Cake Pop & Donut Hole Bakery, Nostalgia Electrics is making it beyond easy to be a cake pop making pro at home!  And lucky for you, this week we have a giveaway where you could win one of these awesome machines to keep in your own kitchen!  Enter the contest here for your chance to be our lucky winner.
Always curious to experiment with the latest dessert trend, I tried out this machine myself the other day and I had a blast!  It was so much fun making these tiny little treats… and so easy too!  I made the recipe for Brownie Bites with Caramel Filling that's included with the kit. Using the included injector to squirt caramel sauce into the brownie bites was a hoot… something I've never done before and much simpler than I would have guessed. Read more about my experience using the Cake Pop & Donut Hole Bakery on the review page here and find our more about what this cool gadget can do!  Hint: it makes more than just brownie bites…
For some more fun bite-sized dessert treats, try out these recipes I love: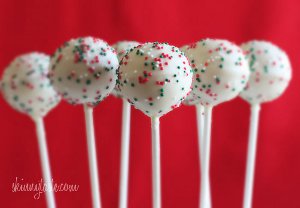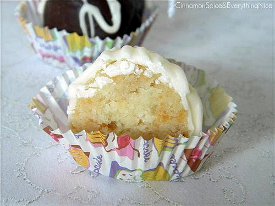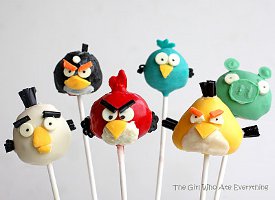 Don't forget to sign up for our giveaway…
RecipeLion is dedicated to the best recipes and cooking tips. From quick and easy dinner recipes to new and exciting dessert recipes, we find and deliver the best recipes from all over the web. Plus, we feature free product reviews and giveaways of all the latest and greatest products including cooking gadgets, cookbooks, food, and more. RecipeLion is a wonderful online resource for cooks of all skill levels.
Latest posts by RecipeLion (see all)
Print This Post