As a kid, I used to eat a spoonful of peanut butter every single day.  There was just something about that creamy texture and rich taste that made me want to eat a big old glop of it all at once.  No sandwich necessary, I was more than content to just eat peanut butter plain off the spoon.
Now as an adult I long for those childhood days when it was perfectly acceptable to just eat peanut butter plain.  So when I first discovered the peanut butter from PB Crave I literally jumped for joy.  PB Crave peanut butter is flavored peanut butter that just begs to be eaten off of a spoon.  With fun mixed-in flavors like raspberry, bananas, chocolate and even cookie dough, there's no denying that this peanut butter is meant to be way more than just a spread for sandwiches.  Eat it plain off the spoon like I love to do or use it in your baking; no matter how you decide to enjoy PB Crave peanut butter, you're sure to be blown away by this mouthwatering treat!
Want to win some PB Crave for free?  How about free PB Crave for an entire year?!
For this week's RecipeLion giveaway, one lucky winner will receive a free variety pack of PB Crave peanut butter every other month for an entire year.  That's six total variety packs, worth a whopping $125!  That's a whole lot of tasty peanut butter!  Enter the giveaway today and you could be our lucky winner!
And to get you even more pumped up about this awesome giveaway, here are two scrumptious recipes for peanut butter desserts, from our friends at PB Crave. You can't go wrong with either of these delicious treats: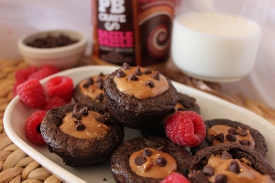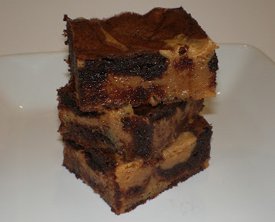 Latest posts by RecipeLion
(see all)