Print This Post
I have a confession. I snack a lot: when I'm stressed, bored, happy, out with friends, at a party, sitting at my desk — anywhere really. I love chips especially. They are my guilty pleasure; the saltier the better. Pretzels, cheese curls, puffin corn…I'll eat anything. Put a bag of chips in front of me, and I won't stop until they're all gone. I just think it's disrespectful to the chips not to finish them all in one sitting.
Now, all this snacking would definitely be a health hazard if it weren't for our friends over at Snyder's of Hanover. Snyder's has been in business for over 100 years, and they have made some really healthy snacks lately, including their gluten free pretzels and their Eatsmart line of Potato Crisps and Veggie Chips. They also have some delicious, all-natural White Cheddar Cheese Curls and Veggie Straws. These delicious bags of snacks are perfect for hosting parties, complementing lunches, or — if you're like me — eating in one sitting at your desk at work. All the snacks have wonderful crunches that are really satisfying.
FaveGlutenFreeRecipes is giving away a prize pack of Snyder's Gluten Free Pretzels and a variety of their Eatsmart snacks. You have until July 21 to enter!
Craving something crispy and salty now?
Try any of these amazing recipes for tasty gluten free snacks: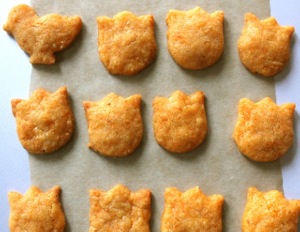 With this homemade cracker, make Gluten Free Cheez-It's that will have you ready to pack a cheesy salty snack in any brown bag lunch. This from scratch snack recipe makes a big batch of crackers so you'll be set on healthy snack options for the week.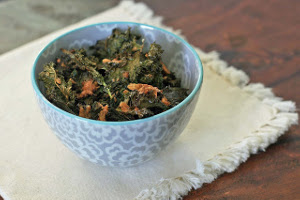 These Garlic and Parmesan Kale Chips will surely satisfy that craving for something salty with a crunch, and with a superfood like kale, take away the guilt! Quick and easy, this is one of those recipes that you'll find yourself using time and time again.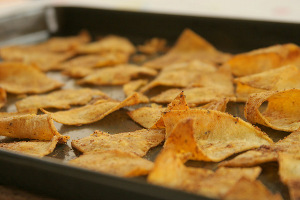 These Easy Homemade Tortilla Chips are wonderful for school lunches, parties or any time you're looking for a salty snack without worrying about any food allergies.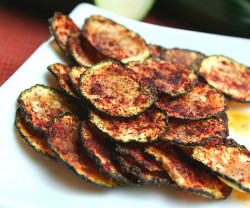 Your family will be surprised and delighted when you serve up Baked Zucchini Chips at snack time. These healthy chips are oven baked, not deep fried, so you can let your kids eat as many as they want.
What's your favorite snack food?
FaveGlutenFreeRecipes.com is your source for hundreds of free gluten free recipes, gluten free foods, and gluten free healthy recipes. We add new wheat free recipes and tips every day. You will find step-by-step instructions, videos, and recipes to make gluten free cooking quick and easy. Whether you have celiac disease or are just interested in learning more about a gluten free diet, we have something for everyone. From healthy gluten free breakfast recipes all the way to gluten free dessert recipes, we have gluten free cooking ideas for everyone and for every situation.
Latest posts by FaveGlutenFreeRecipes (see all)
Print This Post