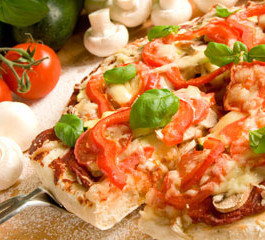 I'm going to be honest. I could eat pizza every day for the rest of my life and die a happy (although maybe a not so healthy) person. There's nothing like sinking your teeth into perfectly made pizza with gooey cheese, tangy sauce, and your favorite toppings. Plus, with endless combinations of sauces and toppings, it would be really hard to become bored with pizza.
However, those who adhere to a gluten free diet are hard pressed to find a great pizza crust that meets their dietary needs and desired taste. Well, until now that is. FaveGlutenFreeRecipes is giving away three variety packs of gluten free pizza crusts from Venice Bakery to three lucky winners. Win different sized pizza crusts that are sure to delight you with their perfectly baked taste and texture. People will be shocked to know that these crusts do not have gluten in them.
Venice Bakery was founded in 1950 and since then has been dedicated to their handmade approach to baking. They provide their customers with only the finest breads and pizza dough crusts, all of which are baked to ensure delicious taste and wholesome nutrition. The Bakery is one of the largest pizza manufacturers; they supply restaurants, grocery stores, and pizza chains throughout America. They've taken all they know about pizza crusts and made them gluten free without sacrificing any taste. Now one of the leaders in the gluten free market, their product is rigorously inspected by the Celiac Sprue Association.
Can't wait for the giveaway winner to be announced?
Here's some great gluten free pizza recipes:
Pizza Dip (above, left)
Cauliflower Pizza Crusts (above, right)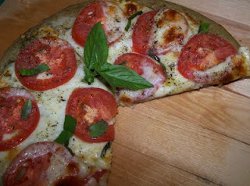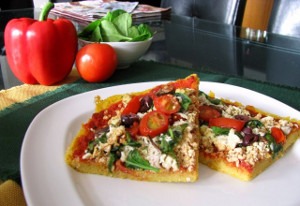 Tofu Ricotta Pizza (above, left)
Focaccia Style Pizza (above, right)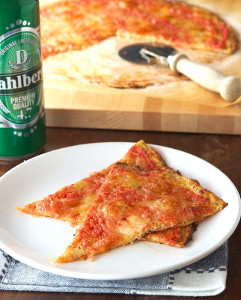 Paleo Pizza Crust (above)
What's your favorite pizza topping?
Latest posts by FaveGlutenFreeRecipes
(see all)