Let's talk about pickles.  I know, strange topic, but pickles are one of those foods that rarely get their moment in the spotlight, so I thought it would be nice to take a minute and discuss our love for those salty/sweet/sensational green spears.  They're delicious in their own right, yes, but plop them on a sandwich, chop 'em up in a nice summer salad, layer them on a juicy hamburger and forget about it… pure heaven!
This week I'm very excited to announce that our RecipeLion giveaway is for a pickle company with a funny name — Wickles Pickles — but one that offers some of the most delicious pickles you'll ever taste.  Wickles Pickles offers what they call "wickedly delicious pickles," but let me tell you, they're so much more than that.  These pickles are the perfect blend of spicy and sweet with just the right amount of juice and an awesomely crispy crunch when you bite into them. Amazing, right?  Well, that's not all because Wickles Pickles also offers an array of tasty condiments like sweet pepper strips, spicy hoagie relish, and a delicious garden mixture of pickles, cocktail onions and cauliflower. Yum!
This week we're giving away a Wickles Pickles sampler gift pack including 2 jars of Wickles Pickles, 1 jar of Hoagie Relish and 1 jar of Wickles Relish.  Three lucky winners will take home this awesome prize, so enter the contest today for your chance to be our lucky winner!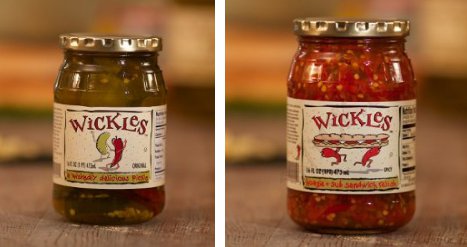 It's hard to talk this much about pickles without craving some, so I did some digging and found some delicious sounding dishes that would be perfect to top off with a pickle (or two, or three…).  So let's keep this ode to pickle perfection going with a few pickle-inspired recipes that you're sure to love (I know I love 'em!).  Check them out below:
My Favorite Recipes With Pickles
Bacon Wrapped Cheeseburger Sliders – There's no better vehicle for displaying a pickle than atop a nice juicy burger.  These ones are wrapped in savory bacon and stuffed with Cheddar cheese.  All you need to complete your meal is a crisp little pickle slice (or several).  I'm drooling just thinking about these burgers…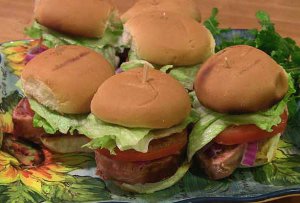 Simple Savory Beef Wraps – I absolutely love the combination of ground beef and pickles.  So much so that I can't eat a ground beef meal without a pickle slice to complement it.  These yummy beef wraps are one of my favorite quick weeknight meals, and I always throw on a few pickle slices to make the wrap even more juicy and flavorful.  If you love meat, you've gotta try this dish!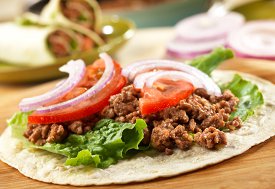 Sonoma Chicken Salad Sandwiches – Pretty much any deli salad I eat must be adorned with a pickle slice, or at least served with a pickle spear on the side.  Without one it's like a BLT without the "T," or like a burger without the bun.  The pickle is essential to a great deli salad sandwich; try this chicken salad version with a pickle on top and you'll see what I mean.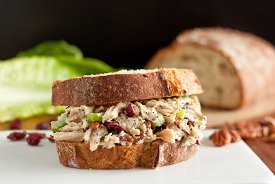 Now most importantly, don't forget…
Latest posts by RecipeLion
(see all)