I love books. I have ever since I was about 2 years old. I credit my mom for this love of literature since she was the one who read to me almost every night. When I was little (and even today), my mom and I would go to Barnes & Noble ever time we would go out shopping. The other thing I love, about as much as books, is food. Everyone needs to eat to live; food connects us all. Not only that, a lot of food is really, really good. Now, combine the two things, and you've got something else I love: a cookbook.
FaveGlutenFreeRecipes.com is doing a giveaway for a wonderful cookbook by Roben Ryberg titled You Still Won't Believe It's Gluten-Free!; three lucky winners will win their very own copy. A follow-up to her wildly popular, You Won't Believe It's Gluten-Free!, this cookbook includes 200 new gluten-free recipes. As Ryberg states in her introduction, these delicious recipes are not just "good for gluten-free," they are good by any standards. The font is big and easy to read so you won't have any trouble quickly looking back at the recipe while your creating a delicious stew. There are also a collection of big pictures in the middle so you get any idea of what your recipe is supposed to look like, which I always find to be helpful.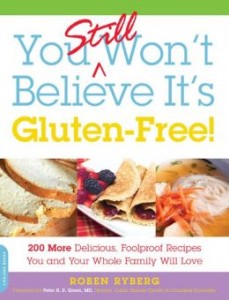 Ryberg not only gives you 200 recipes, she also offers tips and tricks for living a gluten-free lifestyle. In Chapter 1, "Kitchen and Baking," she walks you through how to prepare your kitchen for gluten-free cooking and baking. She shows you how to create a gluten-free kitchen, avoid cross-contamination, and tells you what is in her pantry so you know what ingredients are most likely to turn up in her recipes, including what flours she uses now that wheat is no longer a viable option. Her book will also help you navigate the food store; she gives you advice on what to buy and how to see if gluten may be hiding in some foods you might not realize.
Hungry now?
Here are a couple delicious gluten free recipes to tide you over while you wait for your copy of You Still Won't believe It's Gluten-Free!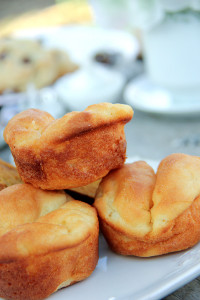 These Perfect Dinner Rolls are guaranteed to go great with nearly every dish you serve them with. They are perfect for dinner, lunch, and any meal in between. Dunk them in soup, use them to wipe the last of your gravy, or just add butter and them alone; there's endless ways you can enjoy these amazing homemade dinner rolls.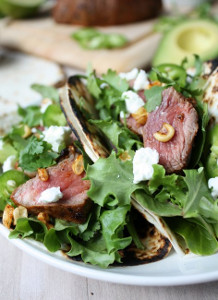 Put some Mexican flare into your mundane weekday night with these delicious Steak Tacos. Marinated in lime, the steak is not only tender but bursting with a wonderful, juicy flavor. Making these tacos is quick and easy.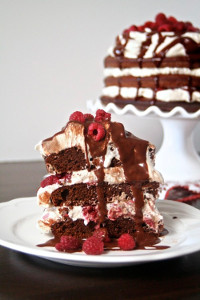 If there is something to celebrate in your life, you are going to want to make this Ultimate Chocolate Layer Cake. This delicious, multilayer chocolate cake is a fancy dessert that will surprise and delight everyone you share this with.
Be sure to enter to win your free copy of You Still Won't Believe It's Gluten Free!
Do you have a favorite cookbook? What is it?
Latest posts by FaveGlutenFreeRecipes
(see all)