It's winter and all I want to do is curl up in a blanket and eat mac and cheese, soups, and a whole loaf of bread. I don't want to move. I don't want Netflix to ask if I'm still watching Bones, because it should know by now that yes, of course, I am still watching despite it having been 6 hours since I sat down. I'm not ashamed – stop looking at me that way. It's winter and I need my gluten free comfort foods!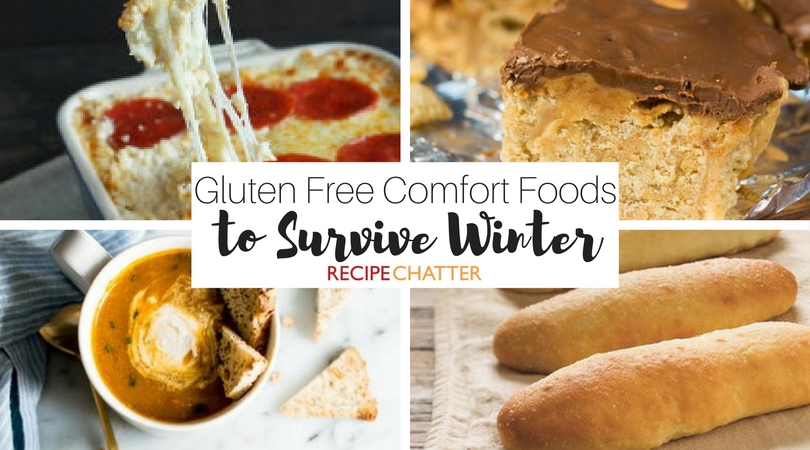 It can be very difficult to find good gluten free comfort food recipes because so many comfort foods are just chockful of harmful gluten. Luckily, we have a great collection of gluten free recipes that will comfort you on the coldest of wintry days. So many of these recipes are similar to the foods you've been having to avoid ever since you had to go gluten free. You'll be pleased to discover that the gluten free versions of your favorite comfort foods are still delicious.
Gluten Free Comfort Food Recipes
Whether you're planning a lazy day inside because it's just too cold outside to do anything or you've had a long week, all of these gluten free recipes will provide the necessary culinary comfort. They're all so easy to make that you won't even mind coming out from underneath your blanket to make them. As an added bonus, if you make an extra batch of any of these recipes, you'll be able to freeze the leftovers for when a truly lazy day rolls around.
What is your favorite comfort food?
Latest posts by FaveGlutenFreeRecipes
(see all)