It's that time of year again. Everyone's obsessing over Girl Scout cookies! Little girls are going door-to-door selling boxes upon boxes to family members, friends, neighbors, and even complete strangers. Moms or older sisters take their daughters' order forms to work in hopes that their co-workers will buy a few boxes, but they really don't have to worry about that because everyone loves Girl Scout cookies. For example, one of my co-workers here in the office brought in her sister's order form. The form sat on the table in our kitchen for a week and, come Friday afternoon, the order sheet had over 30 boxes written down! You've even probably seen a few posts on RecipeChatter talking about these tasty treats. We just can't help ourselves.
For those of us who are disappointed that we can't partake in this cookie ritual, some pretty big news broke this week! ABC Bakers, one of the few commercial bakeries that produce Girl Scout cookies, are rolling out a gluten-free variety this year! How exciting is that?!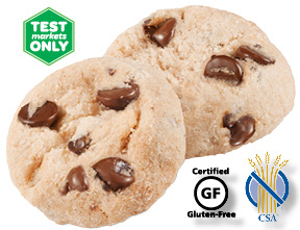 These cookies are called "Gluten Free Chocolate Chip Shortbread Cookies" and they're the first ever gluten free Girl Scout cookie variety. They're being sold in quite a few regions across the country so make sure to check out this list of locations to see if Girl Scouts near you will have them on their order forms.
If you're in the unlucky majority of us who don't live in or near a region that has these Chocolate Chip Shortbread Cookies available (or if you just have a craving for one of the standard cookies), you can simply make your own gluten-free Girl Scout cookies at home! Yes, it's less glamorous but you have way more options this way. Trefoils, Samoas, Tagalongs… We have recipes for them all!
But, out of the handful of gluten-free Girl Scout cookies that we have on FaveGlutenFreeRecipes, these two recipes are my all-time favorites. Hands down.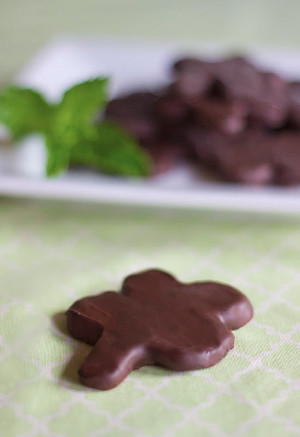 Thin Mints are THE Girl Scout cookie. They're always the first ones to come to mind and the first ones to disappear. Seriously. People are crazy about these cookies. With this recipe, you can make your own at home whenever you want, regardless of the season. I, for one, love having these around the house to snack on during the summer.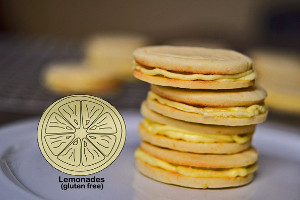 While Thin Mints may be the most popular Girl Scout cookies, Lemonades have always been my favorite. Always. I love the sweet and tangy taste of their filling, as well as the crumbly cookie pieces. This gluten-free copycat version is spot on, recreating both of those things that I love best about Lemonades. You must try this recipe.


Are you excited for the new official gluten-free Girl Scout Cookies?
Latest posts by FaveGlutenFreeRecipes
(see all)