Something happens every year around this time, slowly without anyone quite noticing that it's happening.  Offices and schools are slowly filled with order forms and boxes of cookies for–you guessed it–the Girl Scouts.  Many people look forward to "cookie season" and are first in line with a pen and cash in hand to reserve their boxes of the coveted cookies.
For anyone with a food allergy, Girl Scout cookies represent a big temptation.  One, unfortunately, that you can't fudge on–not even a little.   And for those of us who adore the variety of cookies offered by the Girl Scouts, the rest of the year can seem to drag on, especially once the stash of cookies in the freezer has been depleted.  What's a person to do?  You can only buy so many boxes of cookies at one time.  Luckily following a gluten free diet doesn't mean that you have to miss out on your favorite snacks; you just might have to make them yourself instead.
It's just these moments of craving when the genius of copycat recipes becomes apparent; craving a Thin Mint Cookie in the middle of October with nary a Girl Scout in sight?  No problem!   Were you a Samoa fan before you decided to go gluten free?  We've got a recipe for that too.  Whether you're just hoping to make your own version of the treasured favorites or have an allergy that prevents you from buying from the source, these Girl Scout Cookie recipes are sure to hit the spot.
Luckily, gluten free baking isn't a challenge.  Just follow the recipe and you'll be in cookie heaven in no time.   The refreshing minty flavor of the Thin Mint, our first recipe, is part of what makes it one of the most popular Girl Scout Cookies.  As soon as you take your first bite, you'll go wild for them too.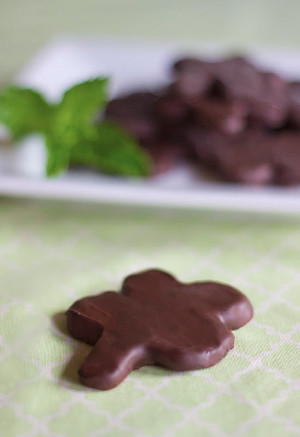 Coconut flavored anything starts to sound really good to me right around the end of January.  I'm thinking something tropical to get my mind off the winter "wonderland" around me.  The coconut and caramel flavor of Samoas is a wonderful treat for anyone.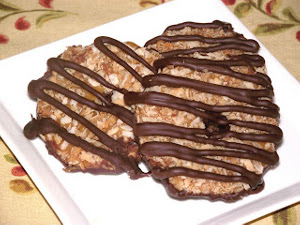 Who doesn't love the combination of peanut butter and chocolate?  This recipe for Tagalongs by Nicole from Gluten Free on a Shoestring is sure to have you coming back for more.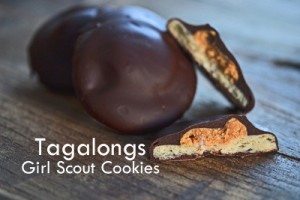 The unassuming flavor of the Trefoil is often out-shined by its flashier siblings, yet it remains a secret favorite of many Girl Scout fans, perhaps because its such a flexible cookie.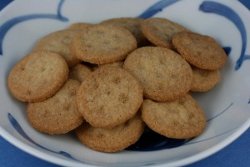 What is your favorite Girl Scout Cookie?
Latest posts by FaveGlutenFreeRecipes
(see all)