Lemons are one of the best and most versatile summer fruits. Seriously, just think of all of the things you can do with them and all of the recipes with lemon that exist. You can use them to make freshly-squeezed lemonade, sweet mixed drinks, and even a batch of delicious guacamole (and those are only a few possibilities!). Lemons just go so well with everything. But, my absolute favorite things to make with this citrus fruit, especially during the dog days of summer, are lemon dessert recipes. I just love how the lemons make everything naturally taste just sweet enough without going overboard. Plus, lemon dessert recipes are just so light in taste that they don't weigh you down or keep you from fully enjoying the beautiful summer weather.
Now that I've got you thinking about lemons and tasty dessert recipes, FaveGlutenFreeRecipes.com has quite a few lemon dessert recipes that I think you'll really enjoy. To those of you who don't live a gluten-free lifestyle, don't let the fact that they're gluten-free desserts scare you. While they may be gluten-free, these lemon dessert recipes are bursting with flavor. I picked out a few of my favorites from FaveGlutenFreeRecipes.com to share with you here. It was difficult to choose between so many mouth-watering desserts, but the recipes below are definitely the best of the best. No matter which recipe (or recipes) you choose to make, I assure you that you'll fall in love with your dessert.
Strawberry Lemonade Italian Ice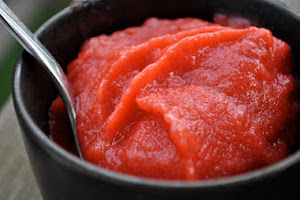 This Italian ice is the perfect remedy for a sweltering hot day.
Coconut Lemon Bars

With just one bite, you'll feel like you've been whisked away to some tropical paradise.
Lemon Bliss Bars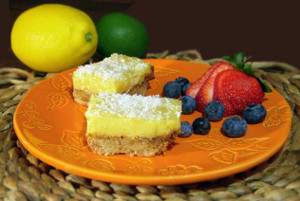 These are, hands down, the best lemon bars you'll ever taste. I bet you won't be able to eat just one.
Lemon and Blueberry Polenta Cookies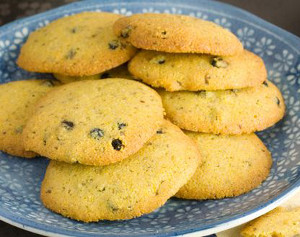 These cookies are so wonderfully light and fluffy, thanks to the polenta.
Lemon Almond Coconut Ice Cream Sandwiches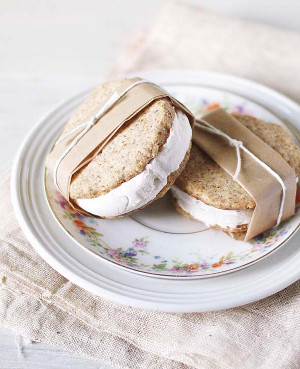 Lemon and almond cookies surround a creamy homemade coconut ice cream. Can you say "yum!"?
Lemon Poppyseed Muffins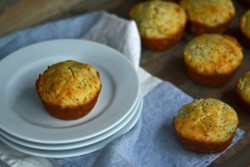 Lemon poppyseed muffins are like heaven in a paper wrapper. They practically melt in your mouth.
Looking for more tasty lemon dessert recipes? Check out these other bloggers' desserts:
Sweet & Tart Lemonade Dip from The Messy Baker
Lemon and Greek Yogurt Cupcakes from The Honour System
Passion Fruit Lemon Macarons from Cored + Diced
What are some of your favorite lemon dessert recipes?
Latest posts by FaveGlutenFreeRecipes
(see all)