The kids are back at school but your evenings are busier than ever with them going back and forth to practices and rehearsals. There just isn't enough time to spend a couple hours in the kitchen cooking and then cleaning. Even if you don't have kids, you have precious little free time after work and you don't want to spend it all doing the dishes. You want to be able to enjoy your free time and relax after a long day, but you also want to eat something nourishing.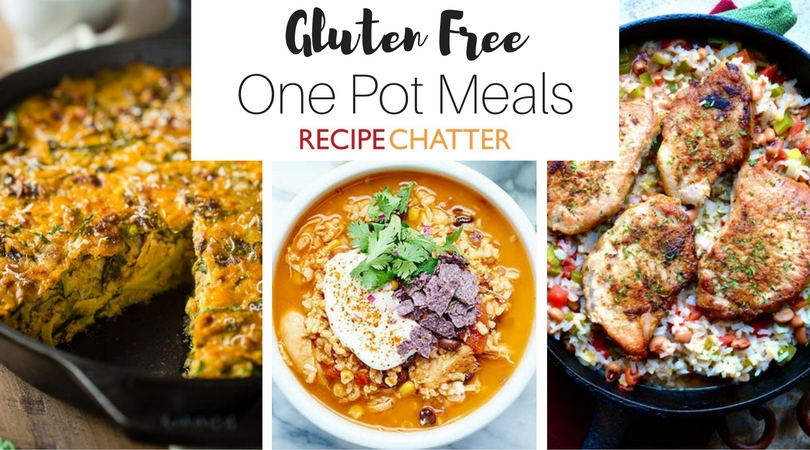 Enter: one pot meals! They are all gluten free, easy to make, and delicious! You can use anything from a skillet, a pan, slow cooker, or a casserole dish to make any of these one pot dishes. Make your life a little easier by trying one of them tonight. You won't have as many dishes to clean and you'll be surprised by how simple the recipes are. You might even wonder why you ever bothered with any other kind of recipes before!
If you invite some friends over for dinner, minimize the after party dishes time by making the menu from all of these one pot meals. Your friends are going to be so impressed that you're able to make a completely gluten free feast without filling your dishwasher instantly with every pot and pan in your kitchen. You'll have more fun socializing with your friends and you won't have to worry about all of the work waiting for you in the kitchen.
Looking for more one pot meals? Check out our Grandma's One Pot Recipes!
Latest posts by FaveGlutenFreeRecipes
(see all)