Grilled cheese is no longer just for kids. In the last few years, grilled cheese has made a comeback in a huge way. Restaurants across the country have started featuring gourmet grilled cheese recipes. Every kind of cheese imaginable has made its way onto these sandwich recipes sweeping the nation. Some restaurants are charging a small fortune for their grilled cheese, but these sandwich recipes are embarrassingly easy to make on a budget at home. You can add veggies, bacon, and even other cheesy foods like mozzarella sticks! The options for this iconic sandwich are endless.
6 Gourmet Grilled Cheese Recipes
In honor of April, National Grilled Cheese Month, we are bringing you some of the finest, fanciest grilled cheese recipes that are simple to make at home!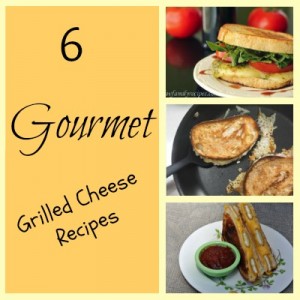 BONUS The Best Tomato Soup Recipe…Ever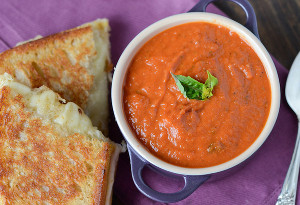 A great grilled cheese could always use a hot bowl of tomato soup for dunking. This Panera Copycat Creamy Tomato Soup is the perfect accompaniment for your grilled cheese.
Latest posts by AllFreeCopycatRecipes
(see all)