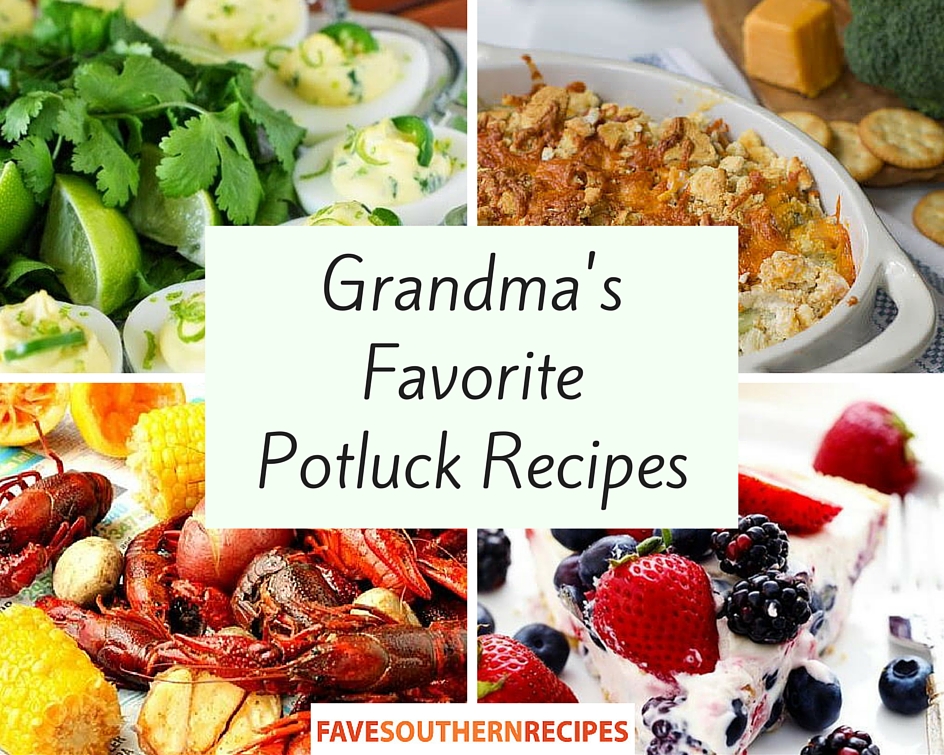 Summertime in the South means fresh produce, good food, and potlucks — especially potlucks. I've always loved going to summer potlucks for two reasons — quality time with friends and family and quality time with good food. My grandma saw potlucks as a place to showcase any crazy, newfangled casserole recipe she'd found. She could gauge their interest and determine if the recipe was truly a good one. Folks, these 20 recipes are the good ones.
If you've ever been to a potluck, you're probably familiar with the staple recipes for a potluck. Deviled eggs, pulled pork sandwiches, pie, and every type of casserole you could possibly dream up. My grandma makes the best deviled eggs ever! I would eat a whole plate if I could.
No matter which portable potluck foods you like, there is something for everyone in these great potluck recipes. Some call it church supper food. Some call it funeral food. Whatever you call it and no matter the occasion, these recipes are here to provide some inspiration for your next summer potluck!
Potluck Main Dishes
Make your dish the talk of the party with one of these great, grandma-approved recipes for main dishes.
Slow Cooker Balsamic Shredded Pot Roast
Potluck Casseroles
My grandma always churns out the best casseroles. No potluck would be complete with out at least one! These casseroles are textbook examples of Southern funeral food. Which one will you bring?
King Ranch Chicken Mac and Cheese
Southern Pimento Cheese Funeral Potatoes
Other Potluck Side Dishes
I love all of these side dishes! They take me back to all those amazing Church suppers from my childhood. And everyone knows the side dishes can make or break a potluck.
Southern Summer Pasta Salad Recipe
The Best Southern Coleslaw Recipe
Drinks for a Potluck
Make one of these great drink recipes to wash down your potluck food! They're all sweet, Southern, and perfect for the summer.
Traditional Southern Sweet Tea
Award-Winning Strawberry Tea Punch Recipe
Potluck Desserts
No church supper would be complete without dessert. The more the merrier. My grandma always made sure the dessert table was the biggest at any potluck she went to!
Southern Potluck Punch Bowl Cake
What is your signature potluck dish?
Latest posts by FaveSouthernRecipes
(see all)