Everyone seems to have a secret recipe for a pasta sauce or barbecue sauce that's been passed down through the generations, right? It becomes the signature ingredient to plenty of dishes from spaghetti to chicken to steak and more. If you've already found one of these elusive dishes, there's always room for another signature sauce. If you haven't, then you're in for a treat. We at the Mr. Food Test Kitchen have found the "Quick & Easy" versions of your favorite tried-and-true sauce recipes that will "wow" your family every time.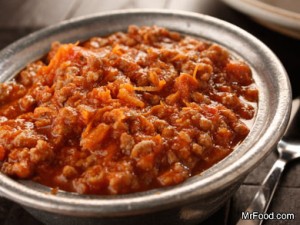 Bolognese Sauce: If you're into heartier sauces, then this pasta sauce recipe has it all. Ground beef, veggies, spices—it's the whole package! Layer it over your favorite kind of pasta, and you won't even need anything on the side.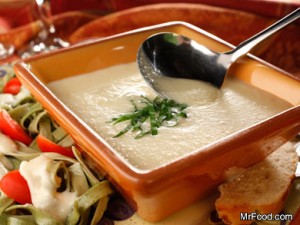 Classic Alfredo Sauce: When you're looking for a sauce to whip up at the last minute for your pasta, our Classic Alfredo Sauce recipe is just the ticket. You probably have these four ingredients lying around the house already, so you won't even have to make an extra trip to the grocery store.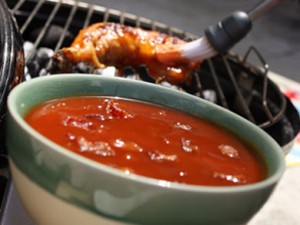 Honey Bacon Barbecue Sauce: Some like it spicy; others like it sweet. If you're looking for that secret barbecue sauce recipe that will get everyone at the cookout talking, you've got to try this one that blends together sweet honey and smoky bacon flavorings with ease.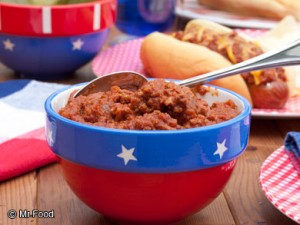 Old Time Hot Dog Sauce: Sure, hot dogs taste great with ketchup, mustard, relish, and your usual fixin's. But if you want to turn 'em into something a little more special, put out a bowl of this Old Time Hot Dog Sauce. The mix of spices will set this recipe over the edge.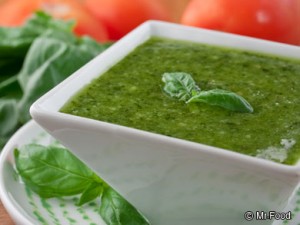 Fresh Pesto Sauce: Pesto sauce is a wonderful alternative to your traditional tomato sauce recipes. It's an Italian-style specialty that adds a refreshing twist on your usual pasta dinner.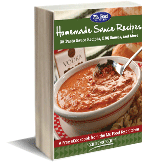 If you want to check out more of our incredible sauces, relishes, seasonings, gravies, and more, take a peek at our free eCookbook, Homemade Sauce Recipes: 35 Pasta Recipes, BBQ Sauces, and More.
What's your go-to sauce recipe? Let us know in the comments below!
Latest posts by MrFoodTestKitchen
(see all)