Gardening season is right around the corner and I, for one, can't wait. Every year around October or so, I've completely gone through all of my home-grown vegetables, herbs, and other produce. It never fails. I love my garden produce so much that I can't pace myself, nor can I bear to freeze or can any of it for too long. I just can't bring myself to do it.
And so, once spring begins, I start itching to plant my tomatoes, cucumbers, green beans, and other delicious plants. Not only do I love eating garden vegetables, I find that planting them and tending to them is a sort of therapy for me. I love it.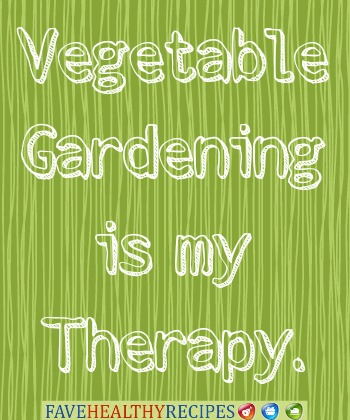 But, unfortunately, March is still too early to start planting. So, I start gathering herb garden and vegetable garden ideas instead. I look for different ways to organize my plants (including indoor planting ideas), tips on which plants benefit each other most by being in proximity, and fun decorations to make for my garden (such as garden sticks). There are just so many things to do and consider when it comes to planting vegetables and herbs in your yard or pots around your home.
My goal is to just make gardening easier on myself while still being able to produce high-quality herbs, fruits, and vegetables. I truly believe that home-grown garden produce makes for the best healthy recipes. Grocery store produce just doesn't compare in flavor. At all. Garden salads, casseroles, side dishes… They all taste best with fresh produce.
In my browsing for my 2015 garden, I've found quite a few fun garden ideas and articles that I thought you'd find helpful too! Get inspired by these blogger ideas and DIYs!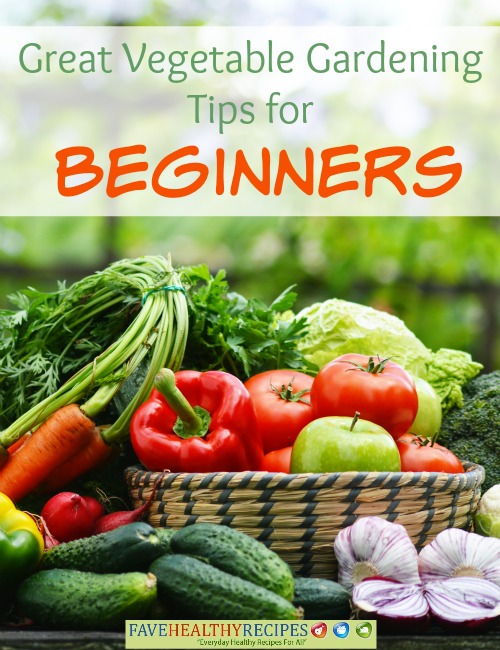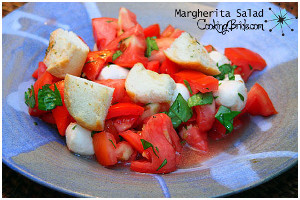 If those garden ideas don't get you pumped to start coming up with a planting plan, then these easy healthy recipes might…
Easy Garden Skillet
Garden Gazpacho
Garden Fresh Margherita Salad (pictured)
"Fresh From the Garden" Toss
Fresh Garden Lasagna
Garden Pasta Salad
Garden Fresh Salsa
Looking for more herb garden and vegetable garden ideas? Check out our new Pinterest board!

Follow 's board Garden Inspiration and Great Garden Ideas on Pinterest.
What's one herb, fruit, or vegetable that you absolutely have to plant every year?

Looking for different ways to jazz up your garden, DIY-style? Check out these 16 Budget-Friendly Garden Ideas!

Latest posts by FaveHealthyRecipes
(see all)