This post is brought to you by Madvavi Dandu, a senior editor at UrbanWired
Watermelons are normally regarded as summer fruits. Most people forget about them once the summer is gone. Most of us are also very ignorant about the nutritional values that watermelon can have and how much it can aid us in maintaining a healthy body.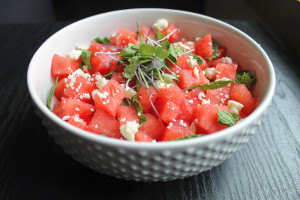 Watermelons have 91% water content and 6% sugar content making it the ideal fruit for detox. The 6% of sugar shouldn't worry you. Its the amount of sugar your body needs to carry out its daily functions and will not harm your body in any way. The 91% of water content means low calories, making it the best food for you if you are on a diet and looking to rid your body of harmful toxins.
Watermelon also contains citrulline. This amino acid helps the livers and kidneys filter and rid themselves of ammonia.
Besides all its nutritional content, the watermelon can be used for detox in more than one ways. You eat it raw, like you normally do, juice it or make a smoothie. The best part about the watermelon detox, it that you can use all the parts: the pulp, the rind and the seeds as they're all beneficial in one way or another.
Here are few watermelon detox recipes to get you started: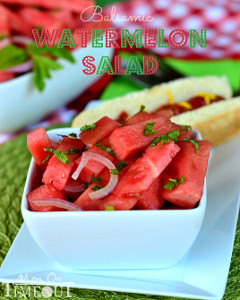 Mint and Watermelon
All you need is ½ a cup of cubed watermelon and some mint leaves. Add the cubes in a glass of water and add about three to four mint leaves. Let the water soak in the taste of both ingredients for a little while. You can leave in the refrigerator while that happens.
You can also juice the pulp and add mint leaves to the juice. The watermelon will cleanse your body and the mint leaves help improve digestion and soothe your organs.
Watermelon and Lime
One part of watermelon will do for this detox recipe and one lime. Cut the watermelon into small pieces (rind and seeds included) and add to jug full of water. Cut the lime into wedges as well and add them to the watermelon and water. Let this mixture sit in the refrigerator overnight.
You can also just squeeze lime juice into the watermelon and water mixture instead of using wedges. The lime will help stimulate the digestive tract and help increase the production of bile.
The Watermelon Detox Diet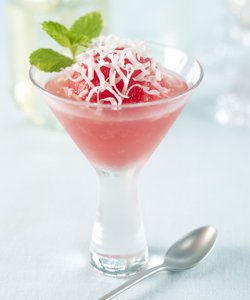 The watermelon detox diet has 3 stages.
1st stage:
The first stage of the watermelon detox diet should be followed for only 3 days. Extending this time can have a negative effect on the body. During the course of these 3 days, you eat nothing but watermelons.
2nd stage:
During the second stage of the watermelon diet you can have only two meals a day. You will be having watermelons as snacks between meals. This stage of the diet should not exceed 6 days.
For breakfast, you should have a bowl of cereal and one slice of cheese. For lunch, you may have grilled or boiled lean meats/skinless chicken/fish. You can also include a vegetable salad, no dressings though. If you really want, you can add olive oil or lemon. For dinner, you should have about 2-3 slices of watermelon.
As mentioned above, even for snacks in between breakfast and lunch, you can have only watermelon.
These diets should be followed with much care and precision. If at any point, you feel any discomfort, discontinue the diet immediately and consult a doctor. To be safe, you can always just include the detox juices mentioned above in your regular routine, to be had along with lunch or dinner.
Madhavi Dandu is a senior editor at UrbanWired with deep love and passion for all things health, wellness, fitness and fashion. Given how uninformed people were about personal health, fitness, she saw the need to educate average joe and jane about healthy living through her writing.
What detox recipes have worked for you in the past?
Latest posts by FaveHealthyRecipes
(see all)