Hey there! Holly here from Club Crafted again, and I hope you're as excited for Halloween as I am…especially when it comes to Halloween candy! You can bet that I'll be first in line the day after Halloween for all of the candy sales too.
I made sure to stock up on a ton of my favorite candy on my last grocery store trip so I could make this Halloween candy bark! Candy bark is incredibly easy to make and really fun to customize with various colors and candies. I picked up my favorites – Kit Kats, Reese's, Snickers, Milky Ways, Twix and 3 Musketeers bars – and dyed white chocolate orange to create this Halloween-inspired treat that everyone will love!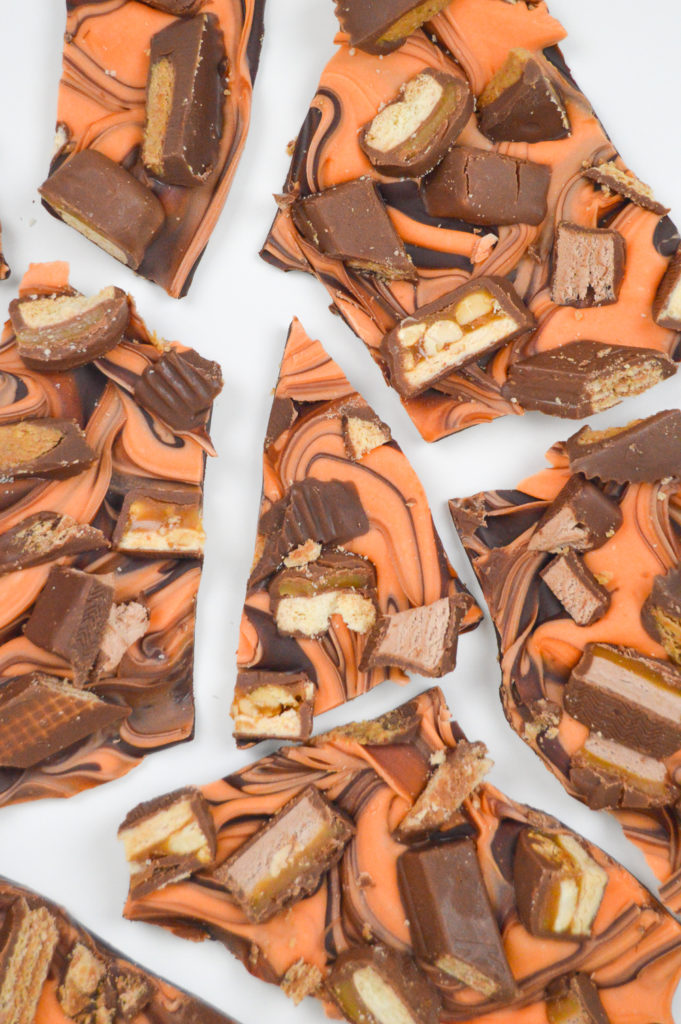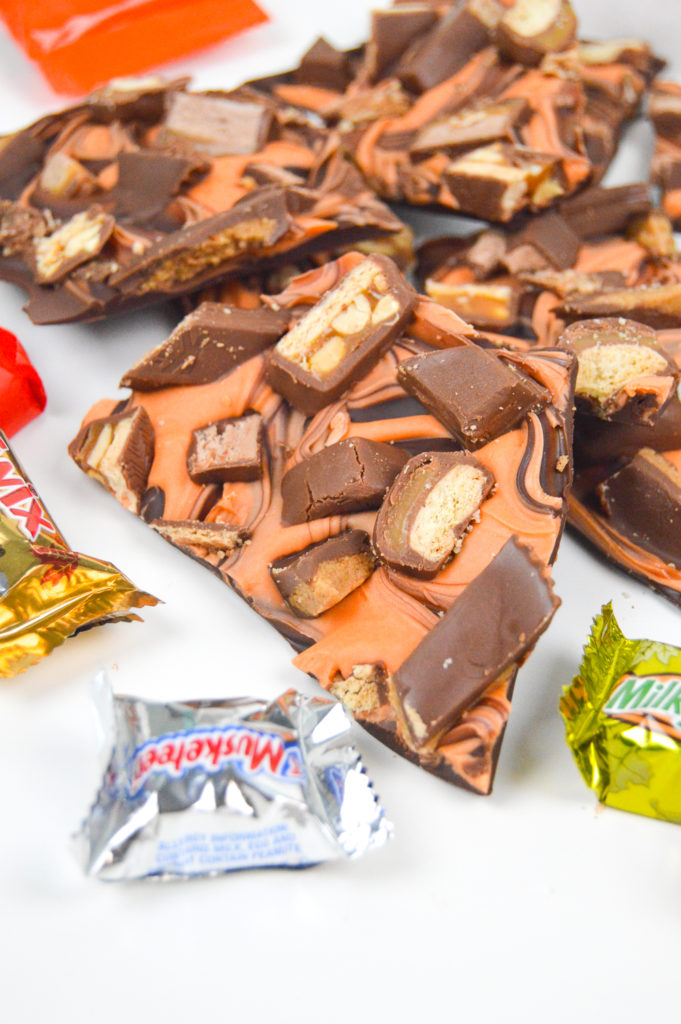 Ingredients:
Semi-sweet chocolate chips
White chocolate chips
Orange food coloring (or a combination of red and yellow)
Assorted snack sized candy
Use a sharp knife to cut up your variety of candies in different sizes. Line a large baking sheet with parchment paper or a silicone mat and set aside.
In one bowl, melt the chocolate chips using the broiler method or using your microwave. If using your microwave, melt the chocolate on defrost mode in 30 second increments, stirring until melted.
Repeat the melting technique with white chocolate in a separate bowl. Tint with food coloring until you reach your desired shade of orange.
Pour the semi-sweet chocolate onto the lined baking sheet and spread it out with a spoon to create one large slab about 1/8 inch thick. Then pour the orange chocolate in a zigzag motion on top of it. Use a spoon or knife to swirl the chocolate, keeping the slab as leveled as possible (should be about 1/4 inch thick). Sprinkle the chopped candy on top, pressing larger pieces into the chocolate.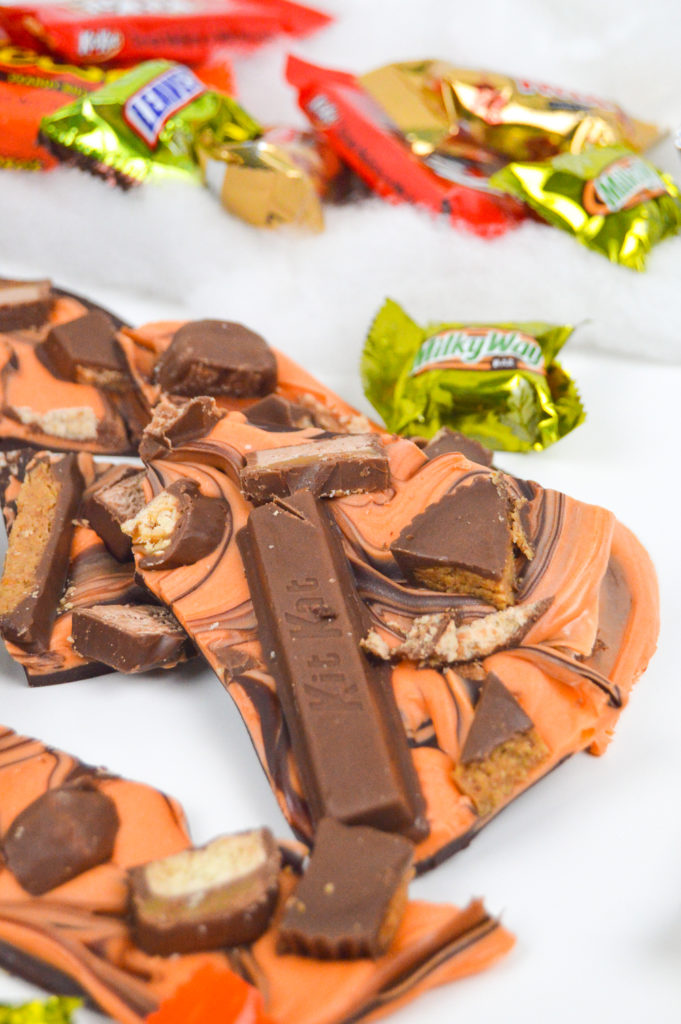 Move the slab to the refrigerator to harden for about an hour and then use your hands to break the slab into pieces. Because chocolate has a low melting point, I recommend keeping it stored in the refrigerator for best results. Note that the heat of your hands may cause it to melt slightly. Serve for Halloween and let everyone enjoy all of their favorite candies at once!
Latest posts by Holly Wade
(see all)