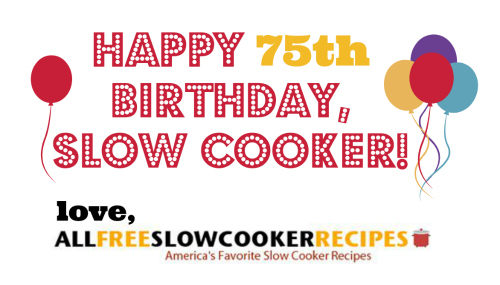 The slow cooker (as we know it) turns 75 this week! On Jan. 23, 1940, inventor Irving Naxon received a patent for his cooking apparatus, the 'Naxon Beanery,' which would later become the Crock-Pot. Without this amazing invention, AllFreeSlowCookerRecipes.com wouldn't be able to provide you with thousands of recipes that you can set and forget. This invention has forever changed cooking in the American household by giving home cooks greater freedom with their time.
While looking at the history of the slow cooker, we found a fascinating story! According to Irving Naxon's daughter, he was inspired to invent the slow cooker by his mother and grandmother, who would use the residual heat of a local bakery's oven to heat their stew over the course of a day.
"Dad remembered the story and was inspired to find a way to create a heating element that surrounded the pot in the same way that an oven would have. He wanted to find a low cost, low electricity use solution." – Lenore Naxon for Beyond Bubbie
Isn't that just the kind of family origin you'd want this magnificent tool to have? We love this story! Naxon wanted to create a better version of the electric roaster which would be more portable, and cook more evenly, according to his patent. Nowadays, we tend to take this convenience for granted.
In appreciation of this great invention, here's our best slow cooker birthday cake!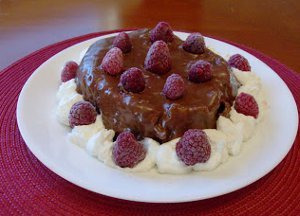 More slow cooker dessert recipes:
What do you love most about slow cookers?
Latest posts by AllFreeSlowCookerRecipes
(see all)