Eating is one of my favorite hobbies. I love food so it should come to no surprise that Thanksgiving is my favorite holiday (it's tied with Halloween). Thanksgiving is a day where calories don't matter, everything you eat is delicious, and you can eat 37 crescent rolls without anyone judging you. So what if you just put down more food in one sitting than you have all month? Of course you can still have pie!
But seriously, Thanksgiving is a wonderful holiday that allows everyone a day to sit back, relax, and enjoy a meal with your family in a way that you can't sometimes do in the middle of a hectic work week. It's a great day set aside to not only be thankful for the people and things in your life, but also to enjoy those people and things as well.
With Thanksgiving drawing ever closer, it's time to start thinking about your menu. FaveGlutenFreeRecipes has a lot of delicious recipes that you can use to create a wonderful meal that everyone can share.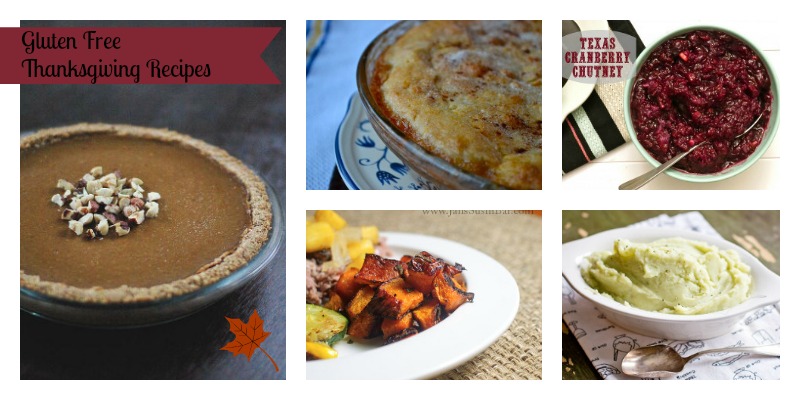 Side Dishes
What would a Thanksgiving be without the side dish recipes? Vegetables, gluten-free stuffing, and crescent rolls are all very important supporters of the roast turkey. It wouldn't feel like Christmas without the cranberry sauce or the green beans. Sometimes, I feel as though I'm more excited for the side dishes than the bird. The bird's easy, classic; you can really mix things up on Thanksgiving by changing around some of the side dish recipes. These gluten-free recipes are sure to steal the show this Thanksgiving.
Desserts
If we're going to be honest with each other, I know a lot of people only eat the turkey and sides to get to the dessert. And let's face it. How can you blame someone for that? Pumpkin pie and apple pie are big Turkey Day desserts in my family. We love our pies. But of course, there are a lot of different sweets that you can bust out for this special occasion. Here are just a few.
Be sure to check out our Gluten-Free Thanksgiving Survival Guide for even more delicious recipes!
 What's your favorite Thanksgiving dish?
Latest posts by FaveGlutenFreeRecipes
(see all)