Looking for a summertime snack to satisfy your sweet tooth without over-indulging? Homemade blueberry bars are basically guilt-free pie that you can take anywhere!
The great thing about these fruity dessert bars by Tarah Thorne of Healthy T is that they're super easy. This dessert bar recipe is done in just six steps, and provides a week's worth of treats or snacks. Bring these beautiful little bars with you to work or class. They'll stave off your cravings with their sweet blueberry flavor balanced with the tartness of the lemon juice. That's the great thing about healthy recipes – you can still indulge now and then with just a few adjustments.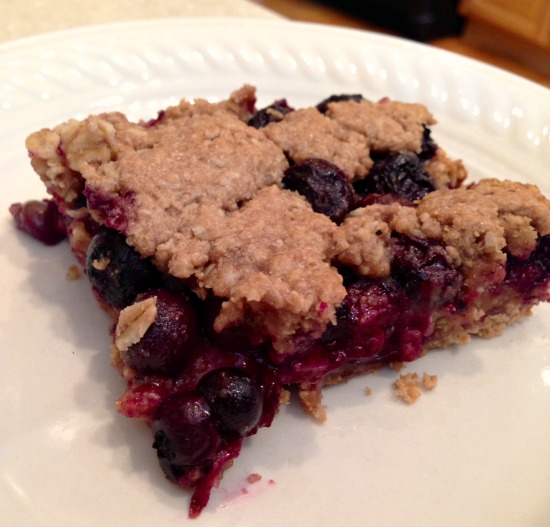 Summer is the perfect time for fruity cobblers like this one, so you can treat yourself in a healthy way by using ingredients like wheat flour and fresh fruit. Blueberries are in season right now, which means this healthy dessert recipe is also thrifty! If you're bringing a dessert to a potluck or BBQ, this dessert recipe pairs well with other summer dishes. Friends and family will love digging into these homemade dessert bars.
Healthier Blueberry-Lemon Dessert Bars
You're looking at the perfect treat for a party, picnic or a little pick-me-up. These tasty blueberry-lemon bars are made entirely with fresh fruit and little sugar – a healthier twist on the traditional blueberry pie or cobbler. Enjoy!

Serves: 10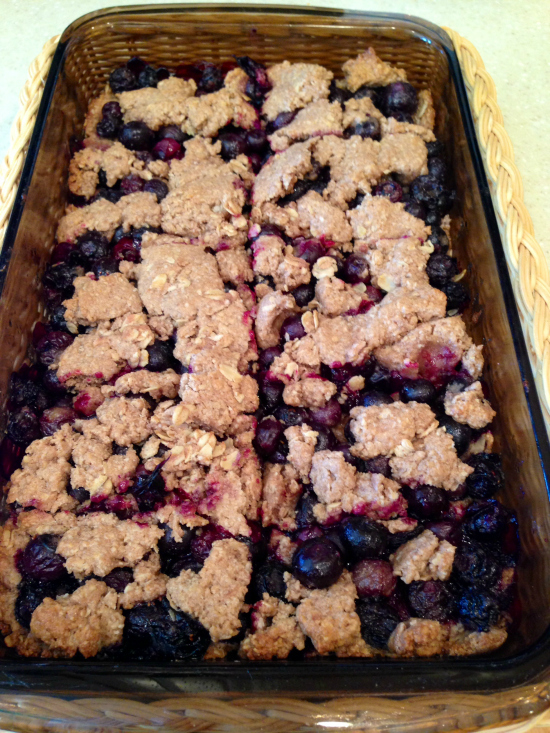 Prep Time: 20 mins
Cook Time: 25 mins
Total Time: 45 mins
Ingredients:
1/3 C light brown sugar, packed
2 1/2 C quick cooking oats
Instructions:
Preheat oven to 375 F. Grease an 11 x 7″ baking dish with cooking spray, oil or butter.
To make the crust, mix whole wheat flour, light brown sugar, melted butter, oats and pomegranate juice in a professional-grade blender or food processor until the mixture crumbles.
Press half of the crust mixture into the bottom of the greased baking dish to form a crust. Save the other half of crust mix for later use.
Combine white sugar, flour, salt, blueberries and lemon juice in a medium-sized bowl. Pour blueberry mixture over the crust.
Pour the other half of the crust mix over it, gently pressing the crumbles into blueberry layer.
Bake for 25 minutes, or until slightly brown. Cool for 20 minutes. Cut into 10 bars. Yum!
What's your favorite summer dessert?
Latest posts by Tarah Thorne
(see all)